TINY ACTUATOR CLEANS UP IN MATERIALS HANDLING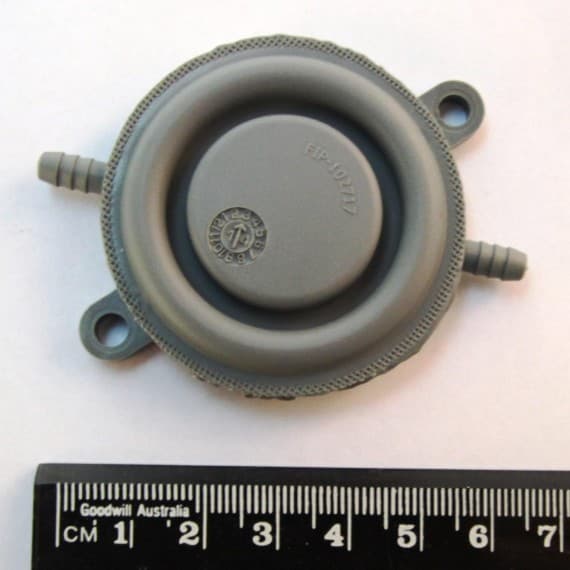 Automation technology doesn't have to be big and expensive. Sometimes a small and simple concept can do the job, with additional benefits in terms of reliability and hygiene.
One example is tiny Polyactuator pneumatic actuator from Firestone, which can exert forces of more than 0.45kN at 3.5bar yet last for millions of cycles in demanding environments such as food, packaging and hygiene-sensitive manufacturing and materials handling applications.
Available in Australia from Air Springs Supply, Firestone 70-P-13 Airomatic Polyactuators stand just 16mm high when deflated, yet have a stroke of more than 12.5mm. The tiny Airomatic, with a diameter of just 76mm, is just as tough as its larger counterparts in the Air Springs range, but is quality engineered for applications involving very small spaces and light forces.
"This proven product is highly suitable for rapid installation and automation projects that production engineers and maintenance managers may be considering to boost output this maintenance season," says Air Springs' Technical Product Manager James Maslin.
When used in gravity conveyor lines, for example, these tough moulded plastic actuators offer benefits of affordability, cleanliness, compact installation and trouble-free performance.
Airomatic Polyactuators are easily customisable to meet specific size and shape requirements, and they require no maintenance as they keep their structural integrity, flexibility and shape over extended periods of service.
They are easy to clean as there are no rods or seals to absorb grit and wear or break, and this also means that they are not prone to leaking compressed air due to wear in seals and rods.
Air Springs is the Australian national distributor for Firestone Industrial Products, which manufactures the world's best-selling air spring range. Its Airstroke actuators and Airmount isolators are used in materials handling applications worldwide.
Air Springs Supply
02 8877 5500
www.airsprings.com.au