TIME TO REMOVE THIS DESTABILISING INFLUENCE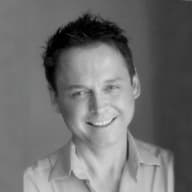 "No wrecking, no undermining and no sniping" – remember that? That was the promise from Tony Abbott when he lost the leadership of the Liberal Party back in 2015. So much for promises.
Abbott's current campaign to undermine the Prime Minister and make his own bid for leadership is breathtaking in both its arrogance and naivety.
His arrogance that as a failed leader his view should be heard by all is matched only by his misguided belief that the Australian public care a toss about what he is saying.
However, that is not to say that he will be ignored. His extreme views and constant sniping are exactly the sort of negative politics that electorates around the world are rejecting. And it is naïve in the extreme to think that Australia is any different from the USA, France and even to some extent the UK.
The wealth producers of Australia – our miners, our manufacturers, our entrepreneurs in all fields – need stability. And a stable economy depends on political stability.
Abbott's destabilising influence has the potential to bring down not only the Coalition Government, but the whole political establishment.
Crossbench senator Derryn Hinch has been observing the interactions closely, and he recently told Sky News "They [Abbott's faction] want to bring down Malcolm Turnbull, and they don't care if they lose the next election."
This is the ultimate in negative politics. And it can only bring negative results.
Stop now, and limit the damage before we all have to pay the price for Abbott's vanity and lust for power.