A time of opportunity for manufacturing - Hon Angus Taylor MP, Minister for Industry, Energy and Emissions Reduction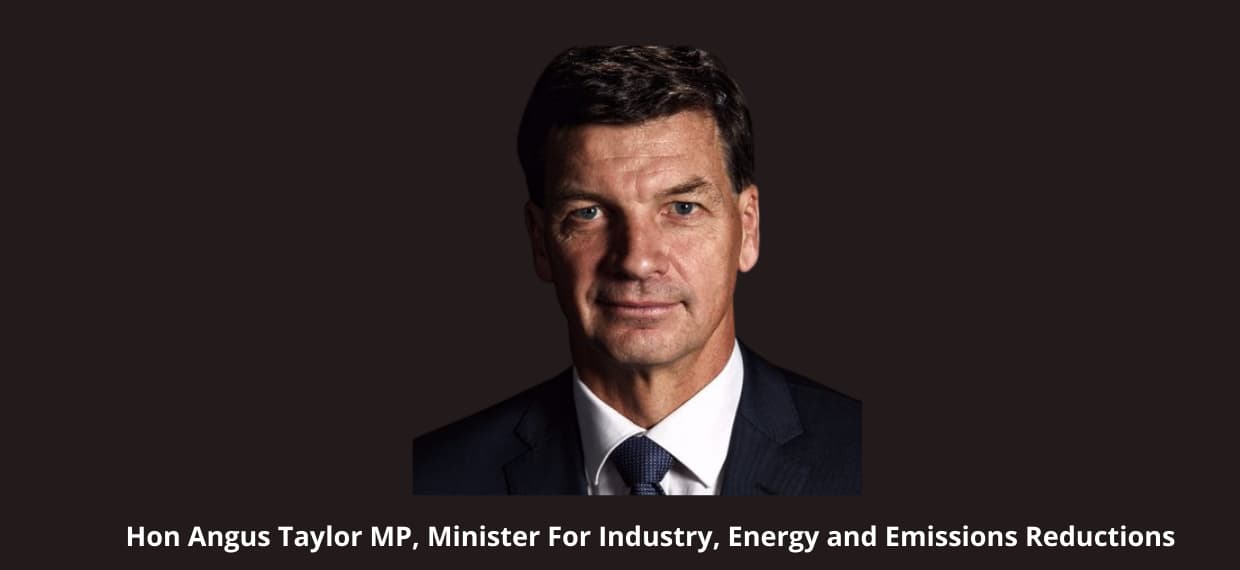 It is a privilege to take up my role as Industry Minister during an exciting time in Australian manufacturing. 
I believe that Australian manufacturing has a significant opportunity to grow a resilient, globally competitive and vibrant onshore capability.  
I know how vital reliable and affordable energy is to your operations so adding Industry to my ministerial responsibilities of Energy and Emissions Reduction complements the Government's efforts to support you. 
The Government is determined to ensure that the energy needs of both businesses and households are met.
We will do this while also meeting the nation's emissions reduction targets, without imposing taxes on consumers as the Prime Minister and I have outlined in Australia's Long Term Emissions Reduction Plan. 
As Minister, I look forward to building on the success of my predecessors by continuing to support our manufacturing exports, manufacturing jobs, and manufacturing businesses to grow.
Central to this is our $1.5 billion Modern Manufacturing Strategy, which is a key part of the Morrison Government's plan to secure Australia's economic recovery from the COVID-19 pandemic.
Our industry-led Strategy concentrates on getting the economic conditions right for businesses and focussing on areas of advantage with our six National Manufacturing Priorities.  
By playing to our strengths, strategically investing and harnessing our world-class science and research, Australian manufacturers can compete on value, quality and product differentiation. 
While there is still more to do, our plan is already working. ABS Labour Force figures show there are now 80,000 more jobs in manufacturing than there was at the start of the pandemic. For the first time since 2009, there is now a total of 1 million jobs in the sector. 
Our gas-fired recovery complements our Modern Manufacturing Strategy.  
Gas is vital to the manufacturing sector, providing 42 per cent of its total energy use in 2019-20, according to the latest Australian Energy Statistics.
Gas production also provides critical inputs for plastics, including personal protective equipment, and for manufacturing petrochemicals, using ethane and propane.
It plays an important role in providing food through its use in the production of fertiliser for the agricultural industry.  
Gas is a critical source of flexible, reliable electricity generation.   
The nation has plentiful reserves of natural gas, but more supply needs to be unlocked or we will face higher prices and disruptions in supply is being seen currently in Europe. 
At the same time we are strongly supporting the development of renewable energy. Since 2017 over $35 billion has been invested in the renewable energy sector.
Seven gigawatts of new renewable energy capacity was installed in 2020 alone.  
Alongside other on-demand, dispatchable technologies such as pumped hydro and batteries, gas will help Australia to reach its emissions reductions targets, while keeping the lights on and electricity prices low.
As Minister for Industry, Energy and Emissions Reduction I will continue our strong support of local manufacturers and in particular will work to ensure we can build a stronger economy, create more jobs and take more of our quality products to the world.