| Article appears in April 2020 Issue
TIME TO EMBRACE AUTOMATION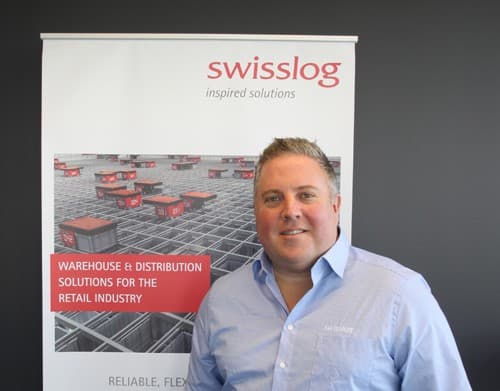 When we think of the "warehouse of the future", we think of a vast space full of product, where no staff drive back and forth on forklift trucks, no load handlers picking out products and placing them on pallets. There's not even an electric light — just sky-high racking, shuttles, lifts, robots, conveyors and autonomous vehicles choosing their own paths through the darkness, self-navigating with laser guidance systems, detecting obstacles and gliding silently past them.
Although "lights-out logistics" may seem futuristic, it is already being used today. And lights-out logistics can help supply chains become more resilient in times of great uncertainty and disruption, such as financial crises and pandemics.
With COVID-19, the time to automate has arrived.
Since the World Health Organisation declared COVID-19 a global pandemic on February 20, the ripple effects have spread through every part of industry.
A company's reasons to automate have typically included increases in productivity, space efficiency, greater accuracy and return on investment (ROI) that these technologies bring. However, mega-trends have also been at play. Factors such as globalisation, an ageing population, health and safety, mobility, urbanisation, individualisation and digitisation have all put indirect pressure on industry to automate.
Ironically, the same mega-trends have contributed to the rapid spread of COVID-19, and contributed to the shock to the supply chains of grocery stores and other essential suppliers. These impacts include:
Mobility – Within weeks of the world first learning about COVID-19, it became clear that business travellers and tourists carried the virus with them. Borders were closed, airlines grounded, and the world economy was in crisis.
Globalisation – As governments searched for ways to build a virtual wall around their nations and states, the world economy entered a period of unexpected de-globalisation. Companies began questioning their over-reliance on imports, and looked to local suppliers to fill gaps.
Ageing Population – Early on, COVID-19 revealed itself to be a stronger threat to those over 70 years of age. For those with underlying respiratory health conditions, it was life threatening. Panic buying, hoarding and a jump in online orders forced big retailers to re-think the way they supported their customers through such crises.
Health and Safety – There was a sudden realisation that grocery stores, once seen as places to do our weekly shop, were critical infrastructure that had to remain open. This presented a dilemma: how to protect frontline workers from seemingly well customers who might be carrying the virus, and vice versa. And what happens to a grocery chain Distribution Centre (DC) if a positive case is detected inside one of them? If the virus can survive on surfaces for a day or more, a DC worker could unwittingly become a vector for spreading the virus to new people, and new regions.
Urbanisation - People crowded into cities tend to have little understanding of the resilience of the grocery supply chain, which typically has months' worth of inventory stored in warehouses and DCs. Havoc can easily ensue when normally calm people, unprepared to the crisis or full of fear of missing out, are driven to panic.
Individualisation – The modern world has been full of choice for the consumer. One of the more startling symbols of the crisis was the decision by grocery chains to make up ration boxes full of the same selection of essential items for the elderly and more at risk and sell them online. A great and necessary initiative, but a shock to those used to endless choice.
Digitisation – The internet has been one of the modern world's few weapons against the disruption caused by a pandemic. Businesses, medical services and grocery chains made good use of it during the outbreak. It transformed how we saw our doctors, did our shopping and even.
In this post-COVID-19 landscape of megatrends and challenges, automation seems to be an important way to bolster society's productivity and resilience.
In the western world, here has never really been a shortage of food during the outbreak, because, at any one time up to three months' worth of goods have existed inside the supply chain. The challenge has been getting it out of supplier's warehouses, into and out of the grocery supply chain national distribution centres (NDCs), regional distribution centres (RDCs), and local DCs, and on to supermarket shelves fast enough to keep up with demand.
High density, high throughput Automated Storage and Retrieval Systems (ASRS) technology for pallet handling, such as Swisslog's PowerStore, could be a real game changer in these prolonged spike scenarios – providing much needed horsepower to grocery chains willing to shift their focus from just-in-time to just-in-case.
It has already been deployed inside the beverage supply chain, where a low number of very fast-moving stock keeping units (SKUs) distributed at pallet level is the norm, but it could work just as well inside the grocery supply chain to look after the top 200 or so most-in-demand products.
So what must boardrooms and managers learn from the effects of COVID-19? One lesson is that megatrends need to be given more consideration and weight than in the past. The old adage of "Don't build the Church for Easter Sunday" (or in this case, "Don't build the warehouse for peak grocery demand days") when it comes to investments in automation, may also need to be reconsidered. A focus on Just-In-Time will have to be widened to Just-In-Case, because we have all learnt that "Easter Sunday" can appear unexpectedly and last for months – at least for non-perishable staples.
Industry is also recognising that embracing automation and robotics is a powerful tool for deglobalisation. It can help with "reshoring" the local supply chain and recreating jobs in home markets.
Australian industry has always been resilient. Many local companies are already planning for post-virus operations, putting in place measures to increase efficiency and better serve their customers. It will be interesting to see whether companies — particularly those involved in logistics and e-grocery industries — will adopt automation strategies in response to COVID-19, and whether they see productivity and profitability gains that they otherwise wouldn't have experienced.
COVID-19 is not the first pandemic, and it's almost inevitable that there will be another one in the future. The implementation now of well-thought-out automation strategies is likely to pay off handsomely in the short term — and help us deal with the next pandemic crisis. That's a double benefit industry will find hard to ignore.