Published 21-05-2020
| Article appears in April 2020 Issue
TIME FOR AUSTRALIAN MANUFACTURING TO SHINE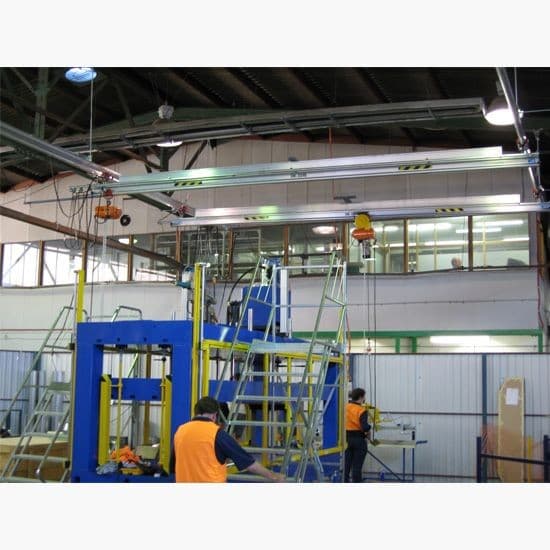 Australian engineering firm Bomac has called for manufacturing to return en masse to Aussie shores.
With over 30 years of experience in the manufacturing sector, Bomac's engineers have seen a lot of changes in the industry.
The COVID-19 pandemic is an entirely different story.
Global supply chains have been smashed by the lockdowns and social distancing restrictions implemented by governments around the world to limit the spread of the virus. As a result, businesses have turned to local suppliers to get what they need.
In Australia, that focus has cast a new light on an industry plagued by preconceptions.
"People are discovering that the prices of Australian manufacturers are competitive," says Bomac engineering director Tate McFarlane.
"The quality is great, the lead time is better, and ultimately, your supply chain will be stronger. The capability of Australian manufacturers is as good if not better than what you'd find overseas."
The pre-COVID view of Australian manufacturing was that it was expensive and focused only on niche items. McFarlane says that view came down to a lack of due diligence.
"Businesses had gone to China and found that it was cheaper to get a product made," he says.
"That then became a preconception that all Chinese products would be cheaper."
Bomac prides itself on using as many Australian Made products as possible. According to McFarlane, "only some of our bolts and bearings" aren't made Down Under.
"And even then, because we made it known that we wanted to source locally, we discovered a bolt manufacturer in South Australia that could give us exactly what we wanted. No long lead times, and no large freight costs."
Bomac has since approached the SA firm to make more components.
"As far as we were concerned it was win, win, win."
As business drifted overseas, McFarlane believes Australian manufacturers became complacent.
"They got lazy. There was an attitude of 'business as usual', but it wasn't until the automotive industry collapsed that the shockwave hit – they had to become more competitive globally."
What happened next was what McFarlane calls "an awakening."
"We got wise to modern manufacturing methods, operations got leaner. The perception that manufacturing was a dirty, dumb and dangerous changed to being clever, clean and critical for Australia's future," he says.
The profits of manufacturing help the growth of a country's middle class. For Australia, that growth began during the post-World War II manufacturing boom.
"Once our middle class became well off, things slowed down, and Australia's economy became more service-based," McFarlane says.
"Now what we're seeing is that after years of manufacturing success in China, their middle class is now well off, their industries are focusing on goods for their domestic markets, so it could be a turning point."
Meanwhile, the pandemic has given Australian manufacturing the opportunity to put what it has learned to good use.
"The so-called Industry 4.0 isn't one giant leap everyone believes it is," McFarlane says.
"It begins with small steps, and we can be taking those now. We need to think differently, re-look at our capabilities and opportunities. For every person employed in manufacturing, six jobs in other sectors follow.
"We are world leaders in manufacturing, and it's time we let the world know it."