TIGHTEN YOUR OPERATIONS WITH ENERPAC PNEUMATIC TORQUE WRENCHES
21-08-2015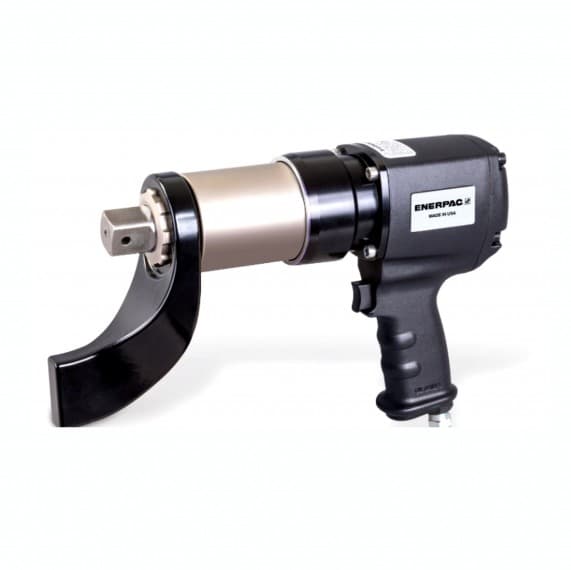 Enerpac's new torque wrenches are safer, simpler, and more efficient than ever before. Delivering a maximum torque of 6000 pounds per foot, they're designed to optimise service life and minimise downtime, making your company more efficient.
The square drive wrenches incorporate low-friction planetary gearboxes to minimise wear and extend uptime. If a part does fail, they feature a host of commonly used motors and parts to make maintenance and replacement a simple, easy process.
"Because of their cost-efficient, simple and rapid high speed continuous rotation operation - using standard factory and mobile compressors found across a huge range of industries – Enerpac pneumatic torque wrenches will be especially suited to workshop tasks and on-site applications requiring speed and easy operation," says Enerpac Bolting Product Manager Andrew Marsh.
The CE certified tools, delivered with a calibration certificate to ensure accuracy and safety, carry outstanding advantages through their wide availability and service backup through the Enerpac service and distribution network.
Service backup and product availability extends from global and national resources through to local and individual worksite experience of Enerpac's extensive network of service centre operations complemented by local Enerpac Territory Managers. "Enerpac's one-stop, solutions-based approach – containing a full range of optimum tool options in one compact range with proven service – is highly valued by companies seeking time-saving choice, consistency of quality and traceability of outcomes," says Marsh. 
Enerpac
02 9743 8988
www.enerpac.com