TIGER CHOPPER GROUNDED AMID SAFETY CONCERNS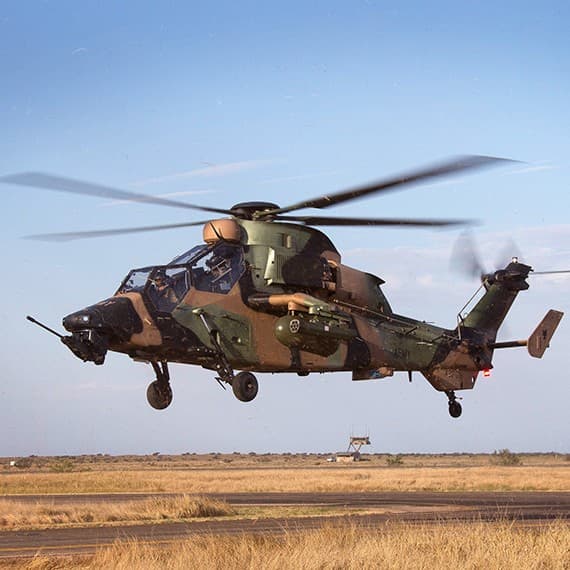 Amidst uncertainty over the cause of a fatal helicopter crash in Africa, Tiger helicopters have been declared 'unsafe' and grounded by the manufacturer, Airbus Helicopters. 
This is the latest mishap for Australia's expensive and fault-prone Tiger helicopters. For a machine that is being considered for a $500 million upgrade in order to stay viable, the result from this latest investigation is not good news. The crash, which occured last month, has been under intense scrutiny and pressure is mounting to identify the cause.  
According to The Australian, the Airbus Helicopters bulletin released recently said that "despite the missing ­information and considering a sudden failure, Airbus Helicopters (AH) declares (an) unsafe condition for all Tiger versions".
"AH can neither identity the part, the failure of which would lead to the accident, nor the origin of the failure (design, manufacturing, maintenance). Consequently AH is not in a position to propose a protective measure."
While the aircraft will still be deployed in the even of an emergency, the unknown nature of the incident has forced the manufacturer's hand. 
The helicopters have suffered a great deal of faults and setbacks during their $1.5 billion deployment. It was only last year that they reached something resembling 'full operational capacity', but with several important features missing. 
These include ongoing issues with the electronic self-protection system, restrictions on voice and data communications, missiles no longer being manufactured by the original maker, and constraints on spare parts, ­according to a 2016 report by the Australian National Audit ­Office that identified a total of 76 faults or deficiencies.