The Thrift Shop: small beginning...amazing journey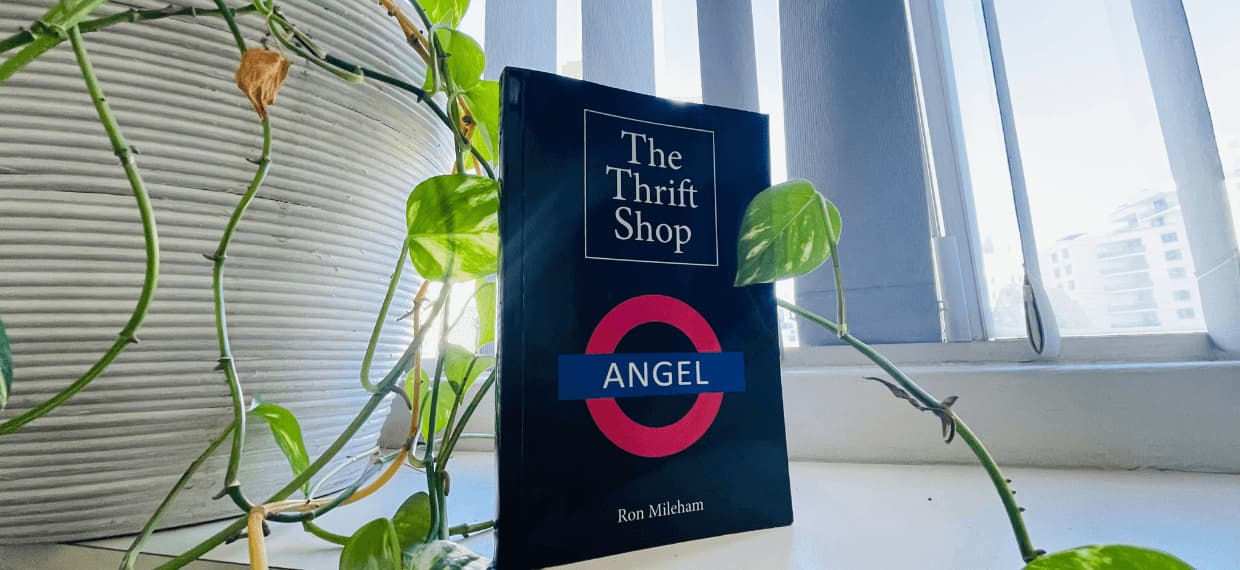 Ron Mileham, the owner of Pack King, the 33 year old packaging and materials handling business, has turned his hand to writing a business based novel called The Thrift Shop.
Set in the Angel, Islington, London, Barry Baines has seen the money that can be made from people donating goods (free inventory). But Barry wants to move away from the stereotype. He wants to make the shop more upmarket and attract a wider audience. So, apart from displaying the best of the donations in an attractive setting, why not also buy in goods that the locals want and need (at the right price), and most importantly, hire great local staff to make the customer experience as great as it could possibly be. 
We follow the journeys of the staff members, each of whom have their own stories to tell. Some just love what they do. Others aspire to greater things, and Barry is astute enough to help them along – as these women are given opportunities to shine and grow – it also helps Barry build an empire.
We follow Barry as he branches out into more stores and many other - but complimentary - ventures along the way, whilst also giving back by starting a charity. We venture into foreign climes; see how business is done; and witness some shady dealings along the way. The Thrift Shop contains laughs, sadness and victories, even solid information for those who want to start or run a business. 
Ron ideally, wants to turn The Thrift Shop into a TV miniseries. So any budding Directors or entertainment industry investors out there, first get the book at booksonlineaustralia.com.au, then contact Ron to make a deal. If you think you can play the part of Barry Baines, let Ron know.
By the way, this book is self published, and Ron hasn't even bothered to have it copy or content checked. His comment. "Ïf someone wants to call me out for my mistakes, then I haven't done my job, because they should have been so engrossed in the book, that they hadn't even noticed them".