THREE-RAIL BARRIER PROVIDES A CLEARLY DEFINED SAFE AREA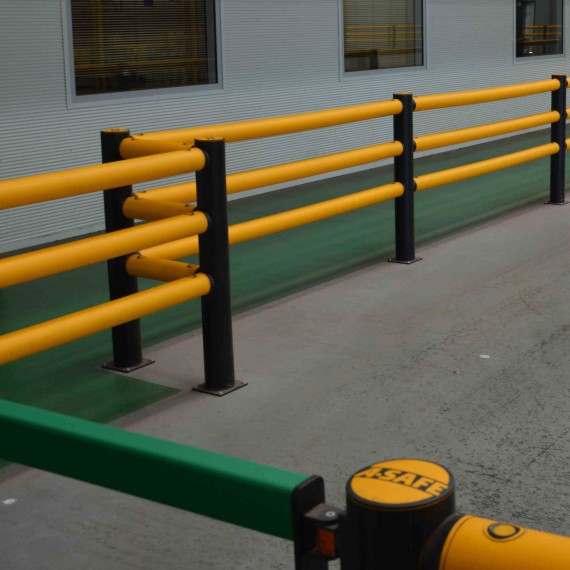 Without proper segregation, the interaction between pedestrians and vehicles in the workplace presents a major safety hazard.
A-Safe's pedestrian barriers such as the iFlex three-rail barrier provide a clearly defined safe area for pedestrians, which is especially important in areas of high vehicular traffic.
A-Safe safety barriers are made with a unique three-layer construction using Memaplex, a robust and flexible polyolefin blend of eight materials and rubber additives. This gives them unique energy-absorbing characteristics, allowing them to flex without breaking, absorbing any impact, and returning to their original shape afterwards. The force of the impact is dissipated along the full length of the barrier.
The patented A-Safe barrier design deflects and absorbs impacts, keeping pedestrians safe and minimising damage to vehicles, floor mountings and the barriers themselves.
And the self-coloured barrier materials are scratch-resistant, UV-stabilised, food-safe and require minimal maintenance.
A-Safe Australasia
02 9625 8927
www.asafe.com