THREE FACTORS TO CONSIDER BEFORE SETTING CALIBRATION INTERVALS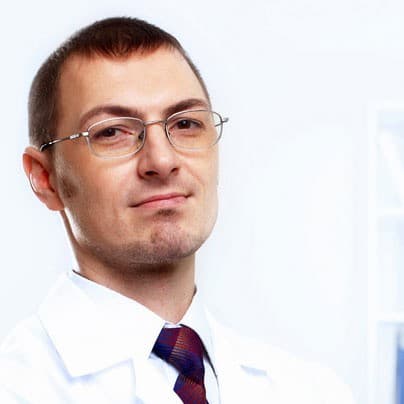 Everyone who uses any lab equipment to take measurements understands the importance of regular equipment calibration otherwise it can throw off the accuracy of your measurements.
Most of the highly sensitive instruments that you use come with an assigned measurement tolerance as well as the manufacturer's recommendation on the calibration intervals that you should follow.
Not following your manufacturer's recommendations can cause a whole host of problems, the most important one being that it could lead to inaccurate measurements.
Follow the manufacturer's directions
You should heed the manufacturer's calibration intervals according to their own data and usage when designing the unit, setting instrument calibration intervals according to your own specific needs can be more complicated.
Manufacturers are experts in their field of calibration and are committed to helping their customers better manage their verification and calibration programmes. They help you eliminate measurement errors and optimise your calibration intervals at minimum cost.
The manufacturers usually get their calibration data from three sources, which are subassemblies in the existing mature products, different components in instruments and similar products.
But once you've bought the instrument and begun using it, external factors can affect its performance, which you and your manufacturer should both consider when assessing calibration intervals for your own operation.
Here are three key factors that you should consider:
1 Operating conditions
The normal operating conditions include factors such as frequency of use, vibration, humidity and the temperature that the machinery will be operated in. All this affects how much you will need to calibrate your instruments/machinery.
2 What you intend to use it for
The manufacturer of your equipment will not know what you will be using your equipment for after you purchase it. So you need to decide on the calibration intervals depending on how you will be using your instruments/equipment. An example of this is that you may only need to use the instrument only a couple of times in a year so therefore the interval between your calibrations will be much longer.
3 Added features
Does your instrument have any firmware or circuitry that oversees the state of your instrument? This instrument can provide you with feedback that will allow you to assess whether it is possible to extend your calibration interval or not.
Some instruments may also have certain built-in features that allow you to assess the instrument and determine which allow it to self-adjust according to your use and conditions, and this greatly reduces the need for calibration and maintenance services. You should consider any extra features prior to calibrating your equipment.
Data assessment and making adjustments to your calibration intervals
If you want to assess the calibration intervals accurately, you will need about two years of calibration history. This will give you a clearer picture of how your instrument will perform over long-term use. Installing and purchasing instruments without 2 years of their data is not a good idea as the data will not provide a valid record of the instrument's performance history.
Instruments that have a sufficient data history should also be checked on how many days have passed since that particular instrument had last undergone a calibration service. Examining the instrument's history will help in deciphering a time pattern that occurs between adjustments and repairs. This will help you make your decisions of planning out your instrument calibration intervals a lot easier.
Once you have discovered that the necessary data exist, you should proceed with a statistical analysis. Hypothesis testing on proportions and data fitting are the most common methods used according to binary logistic regression.
The point here is to create a model that helps in predicting any future behaviour, which further increases the importance of having a large enough sample size.
It is important that you understand the importance of instrument calibration and how to set the calibration intervals for your equipment. I hope that you consider these three factors prior to setting your instrument calibration intervals.
Edward Simpson works for RS Calibration Services, has a knack for finding faults in machines and does not rest until they are rectified to perfection. He lives in Pleasanton, CA and loves to write about how machines work and about the importance of proper care and calibration of equipment. When he's not working or writing, he loves to run to stay fit.