THREE BENEFITS OF MODERNISING A CRANE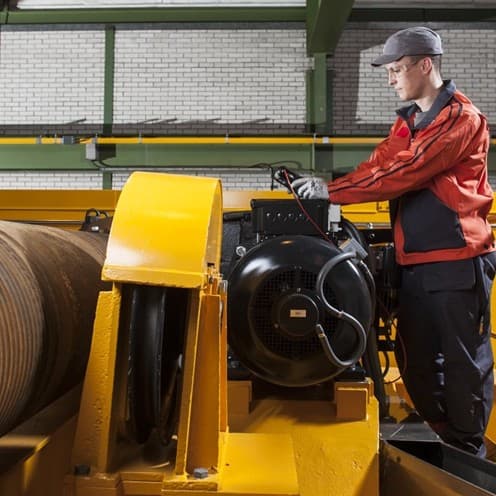 John Jackman explains that modernisation is a cost-effective way to extend the service life of a crane and update it with the latest technologies.
Overhead, gantry and jib cranes are the workhorses of the manufacturing industry, and are major investments for manufacturing companies. From a few hundred kilos, right through to hundreds of tonnes in any factory, warehouse or facility, cranes are a safe, reliable and efficient way to lift and move just about anything.
But as technology advances, and cranes experience natural wear, users face an interesting dilemma to keep production at optimum levels of safety, efficiency and reliability – upgrade to a new crane, or modernise the existing one?
Replacing a crane is sometimes the only viable option, especially in situations where the existing crane is reaching the end of its design life, and the replacement cost is similar to the cost of modernisation. However, in many other cases, a crane modernisation may provide all the required benefits for a lower cost and with less downtime.
Before committing to one or the other, it is advisable to consult with professionals who can assess the current situation and make appropriate recommendations. This article will look at the three main advantages of crane modernisation.
1 Cost-efficiency
Modernisations preserve aspects of the existing asset that are in good condition (saving capital funds) and complement those aspects with the addition of selected new replacement components that enhance reliability and safety, adding current technologies. Common modernisations include the replacement of hoists, trolleys, operator cabs and controls to achieve increased capacity, speed, duty and load control.
2 Add the latest technology
A newly commissioned crane will have the latest and greatest technology, but each year newer and more advanced technologies are being researched and incorporated into cranes. After a crane has been in service for a number of years, it may still have fully functional components, such as rails, ropes or hoists, but it may not have the latest remote monitoring technology installed, for example. These sorts of situations are when a crane modernisation is an ideal solution.
3 Minimise downtime
Decommissioning an old crane and installing a new crane is a major undertaking, and even the most efficient replacements will involve some downtime. A modernisation, however, just adds the new technology to the existing crane, and can be completed in a much shorter timeframe, meaning the crane can be back in service with minimal downtime.
Steps before modernisation
Before determining what modernisations are needed on a crane, it is highly recommended that the crane undergo a thorough evaluation such as Konecranes' Crane Reliability Study (CRS). In some cases, a major assessment will need to be undertaken, such as cases where it is a very old crane and there is no record of one being done recently. The major assessment is one way of ensuring the crane is standards compliant.
The CRS is an engineering assessment that evaluates the current condition of a crane, provides a theoretical estimate of its remaining design life and provides recommendations for the next steps. Any of the structure or components excluded from the modernisation scope will still be assessed in compliance with Australian Standards, which provides a complete and compliant solution on completion.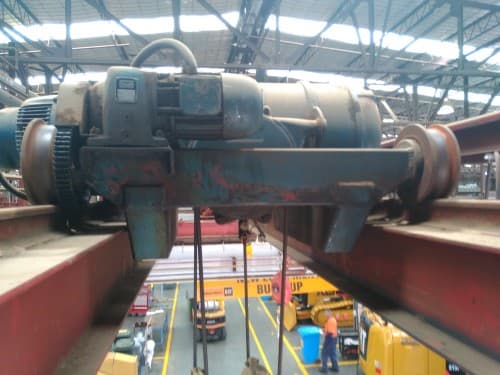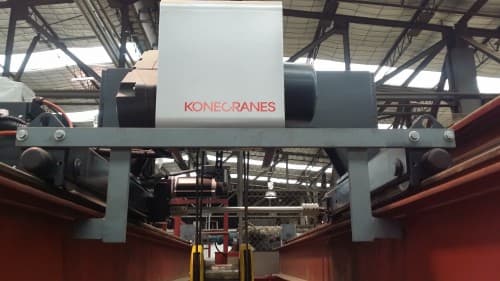 Before and after: this 1965-vintage hoist (left) was modernised in 2016 (right) 
Konecranes modernisations achieve outstanding results through a combination of consultancy, careful inspection, observation, and world-class experience and solutions. Konecranes' capability to provide a life extension on existing assets is fiscally responsible and delivers a high return on investment.
As the world's largest crane organisation, with over 450,000 cranes and related pieces of equipment of all makes and models under maintenance worldwide, Konecranes has extensive experience in crane modernisations and inspections.
John Jackman is Modernisation Manager at Konecranes Australia and New Zealand.
Konecranes
1300 937 637
www.konecranes.com.au