THREE-AXIS ACCELEROMETER with ULTRAMINIATURE DESIGN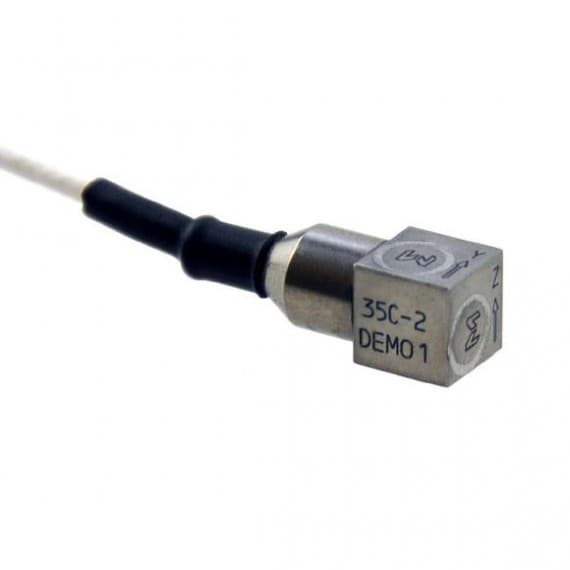 Billed as the world's smallest triaxial IEPE accelerometer, the Model 35C Meggitt Accelerometer is now available from Bestech Australia. (IEPE devices combine piezoelectric sensors with impedance conversion electronics in a single package.)
The ultraminiature design (5.9 x 5.9 x 5.9mm) and light weight (750mg) of the Model 35C makes it ideal for applications in restricted spaces, such as in automotive, aerospace, precision machinery, human body and consumer electronics, where conventional accelerometers are not suitable.
The 35C accelerometer is housed in a hermetically sealed titanium case that protects it from humidity, corrosive materials and other contaminants that may damage or deteriorate device performance.
Devices are available with a choice of sensitivities (2, 5m or 10mV/g), covering a wide variety of test applications. The superior signal to noise ratio and low-noise design provide accurate measurements.
The device is both CE and RoHS certified and is environmentally safe. It comes with a calibration certificate, a removal tools and optional cables and signal conditioners for complete system integration.
Bestech Australia
03 9540 5100
www.bestech.com.au