THESE THINGS COULD BE HINDERING WAREHOUSE PRODUCTIVITY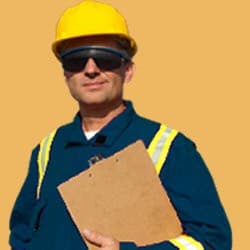 Has productivity diminished drastically in your warehouse? Are operations becoming more complex on a day-to-day basis? Are routine tasks seeming more challenging and overwhelming despite once being simple and easy? Are workers struggling to get assignments done in prescribed time frames?
These are all signs that there are hindrances becoming more and more prevalent in your daily routine. As a result projects can take longer than usual to complete and this ultimately will hurt any business' bottom line.
If many of these issues are materialising, your warehouse operations may be enduring substantial deficiencies. The good news is they can be easily fixed with some slight adjustments.
There are several ways you can make an immediate impact and enhance productivity. Here are three important common problems that can hinder warehouse productivity and how to solve them.
Excess travel time/inefficient routes
In the material handling and logistics industry, every minute counts. Therefore, excessive travel times or routes that are inefficient for navigating across warehouses can adversely affect your operation from a productivity perspective.
Failing to plan appropriate and comprehensive routes can be a hindrance in an egregious manner. However, something as simple as travel times and route planning is often overlooked and stealthy in influence. Not only can these deficiencies cause time constraints, they can actually have a negative impact on your bottom line.
For internal combustion engine forklifts, inefficient routes can drive up your fuel budget significantly over a long term. However, slight improvements can reduce these costs drastically.
Forklift repairs
There are many variables that can affect this precept. Most notably, forklifts that are frequently out of service or suffering from equipment malfunctions can hinder warehouse operations if the machine itself has a specific purpose or assignment.
For example, if you have tight mezzanines where a narrow aisle forklift is required and said device is out of service for prolonged periods, it is without question any initiative occurring in these areas will be far more difficult to complete and take longer to execute.
This is a clear-cut example of how forklift repairs can bring some of the most essential projects to a standstill. It is imperative to assure you have a reliable and diverse fleet of forklifts to get any job done.
Disorganised inventory
A disorganised inventory can foster a litany of productivity-related troubles. Whether it be poor labelling, inadequate storage practices, or issues with data collection inventory disorder can be a nightmare for logistics, shipping, and the supply chain.
According to TotalTrax, many managers find themselves beleaguered by a disproportionate amount of time being allocated to handling many of these inventory dilemmas.
To optimise inventory, many experts suggest using optical position markers and state-of-the-art camera systems to monitor and moderate pallet racks. It has been said that these interfaces can produce 100% accuracy.
Alternatively, you can go digital and implement a supply chain management system that hones the latest technologies, such as SAP, to administer and oversee stock and raw materials. Straightening out your inventory is a fail-safe way to enhance productivity in the most dynamic and fast-paced environments.
Tom Reddon of NFE has been involved in the forklift industry since 1986. He loves researching, blogging, and speaking about forklifts. You can contact Tom on his Twitter or Google+ profiles.