THERMO-CHILLER KEEPS IT COOL FOR PACKAGING MACHINERY
05-01-2017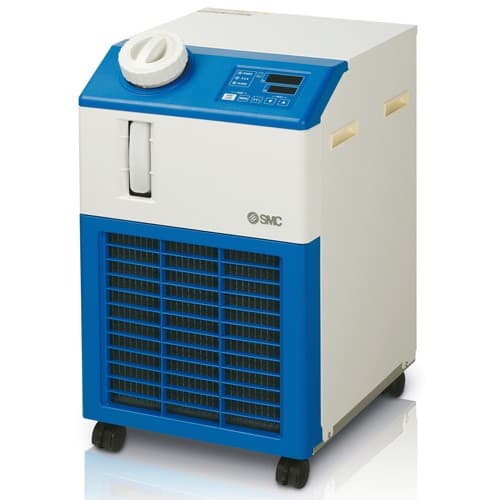 Answering demands from packaging equipment for a constant temperature fluid supply, the HRSE series is an easy-to-operate energy-efficient thermo-chiller with a temperature stability of ±2.0°C from SMC Pneumatics.
The HRSE thermo-chiller provides three levels of control – for the compressor, the fan and the electronic control valve - depending on the heat generated from the packaging equipment, delivering 35% energy savings over other designs.
There is a two-step digital information panel with touch buttons to simplify the temperature setting of the circulating fluid, and 12 alarm codes aid self-diagnosis. An optional magnetic pump removes the risk of fluid leaks and reduces the need for maintenance, delivering further cost savings.
Designed to be compact and with low noise operating levels, the HRSE can fit into small spaces and be used in quiet environments.
SMC Pneumatics
1800 763 862
www.smcworld.com