THERMAL CAMERAS ZOOM IN FOR MICROSCOPIC DETAIL
07-05-2018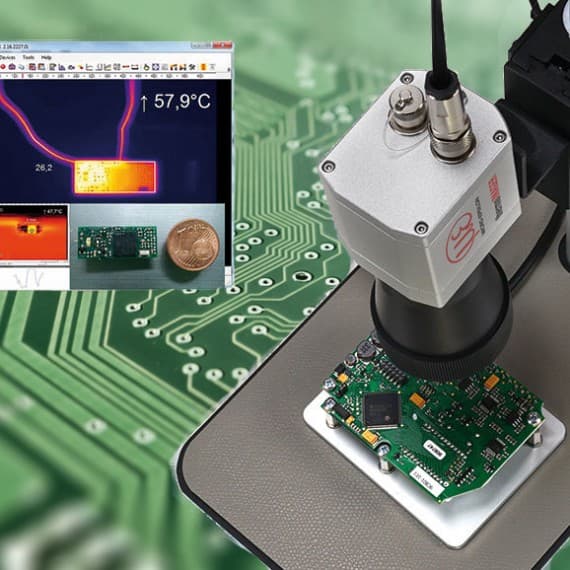 A new microscopic lens from Micro Epsilon allows users of the company's TIM640 and TIM450 series high-resolution thermal imaging cameras to sense the temperature of ultra-small objects.
The TIM640 and TIM450 are high-resolution cameras with resolutions of 640 x 480 and 382 x 288 pixels, respectively. The addition of the new lens allows the camera to detect even the slightest temperature difference, and is ideal for use on features such as micro-sized solder and weld joints.
The cameras also offer real-time recording capabilities at 125Hz based on a spatial resolution of up to 28µm. And, as they can be placed up to 100mm distance from the target object, temperature measurements can be taken during electrical function tests. The microscopic lens is also capable of recording fast, transient temperature changes and recording ratiometric videos and images.
TIM cameras offer scalable temperature ranges of -20 to +100, 0 to +250 and +150 to +900°C, and so are suited to a wide range of industrial applications.
Bestech Australia
03 9540 5100
www.bestech.com.au