That's really grout! Hercules non-shrink high loading 510x formula cuts cost and need for epoxy under concrete sections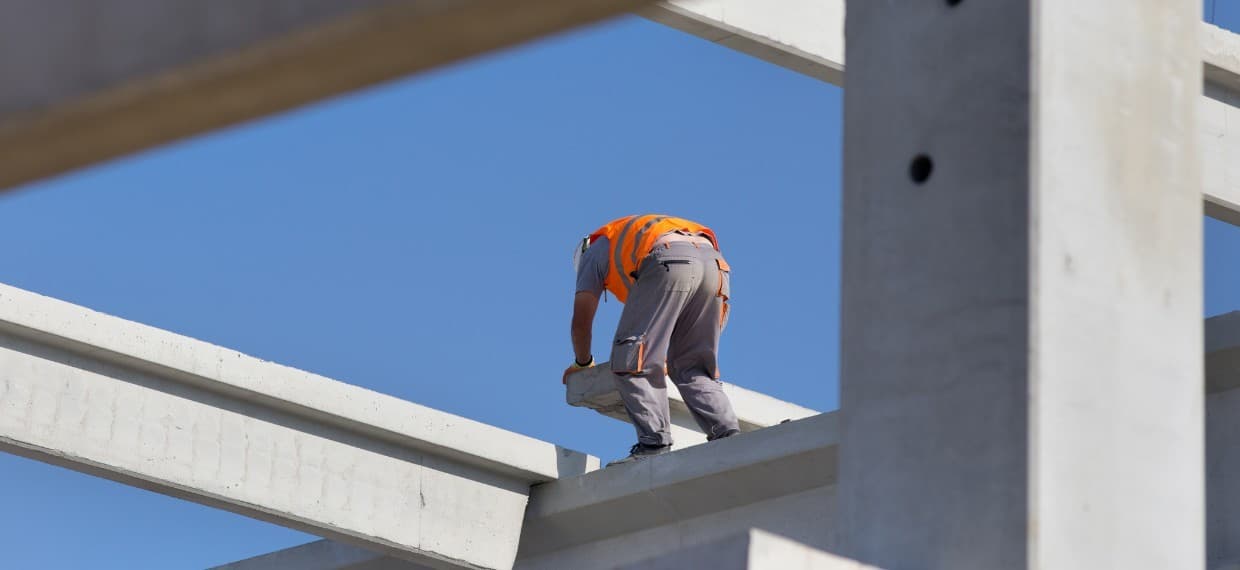 A new formulation of high-strength grout that can simplify and reduce the costs of a range of frequent concrete construction and contractor jobs is being introduced to Australia and New Zealand by long-established bearing manufacturer Hercules Engineering.
Its new Hercules Non-Shrink Grout HSB 510X is a non-metallic Portland-Cement based product formulated to significantly greater strength than standard grouts and which can often substitute for epoxy grouts costing four times as much, says David Booty, Manager of Hercules Engineering (a division of Cut To Size Plastics).
"In addition to eliminating the need for expensive epoxy grout in many applications – on which we provide advice – the water-based HSB 510X formulation is easy to handle and simple to mix to the required consistency of stiffness or fluidity for trowelling or pouring. Also, it will not set rapidly like some epoxy formulations, which can cause wastage and cost time on job."
The grey, shrinkage-compensated HSB 510X eliminates gaseous expansion while in its plastic storage and also eliminates staining after application because of its non-metallic content, says Mr Booty, who has decades of experience in producing a wide range of cost-efficient sliding bearings used in major construction projects. Hercules Non-Shrink Grout HSB 510X can be used with these and other bearing types, as well as: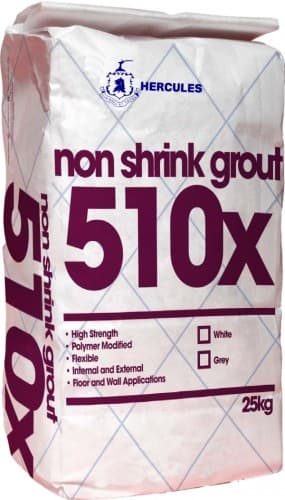 - Grouting underneath pre-cast panels and concrete sections
- Anchor bolt fillings
- Filling in cavities, gaps and base infills
- Filling in core holes created in panels by core drilling
- Block work in core filling
- General purpose uses for retrofitting works where tension cracks often occurs between concrete of different ages.
The new product has a set density of approx. 2,190kg/m3 (flowable/pourable), and has been laboratory tested to more than three times this loading to ensure safety in the applications for which it is intended. It can be applied at temperature of 10-30 deg C.
Pricing depends on quantity, but on all quantities is less than quoted for standard grouts. 
About Hercules Engineering
Hercules Engineering has provided a wide range of cost-efficient engineering devices, sliding joints, bearings and seismic dampers to help protect and extend the longevity of landmark buildings, major industrial structures and bridges in Australasia, the Asia-Pacific and Africa.
These include long-lasting product for use in signature structures as diverse as the Sydney Opera House, the Hang Seng bank in Hong Kong, Australia's New Parliament House in Canberra and the world's largest copper mine, Kansanshi, in Zambia and the world's tallest building, the Burj Khalifa in Dubai.
The company provides bearing and sliding joint solutions for optimum cost-efficiency and durability for structures ranging from hospitals and shopping centres, carparks, transport terminals, office towers and warehouses through to factories, storage tanks, silos, boilers, bridges and industrial and resources plants. 
Hercules Engineering can provide technical advice for technologies required for different types of structures located across areas of widely differing climatic and geographic diversity, ranging from the arid Australian Outback to Africa, Melbourne to Brunei, tropical and maritime.
For further information, please contact Mr David Booty, Manager, Hercules Engineering (a division of Cut To Size Plastics) Cnr Dursley and Fairfield Roads, Yennora, NSW Australia 2161, ph 61 – 2 9681 0400, fax 61 – 2 9681 0450, davidb@cuttosize.com.au.