TEST THE WATERS QUICKLY AND EASILY
27-07-2017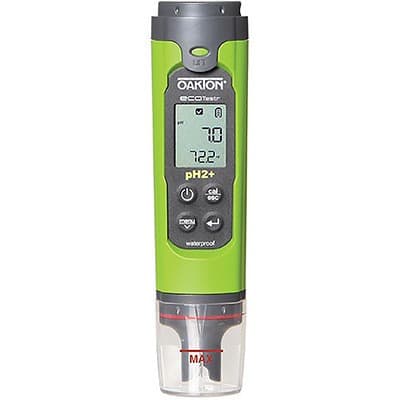 Gardco's upgraded ECOTestrs feature a large suite of updates to make measuring water quality easier and faster.
The displays are larger with a better viewing angle, have indicators for battery life, readiness, and calibration, and show both the parameter and temperature readings at the same time.
To enhance field use, the cap was redesigned to be leakproof and can be attached to the top of the meters when not being used, meaning you're far less likely to lose the cap. 
The cap itself features a fill line, so you know how much sample you need for an accurate reading when using the cap as a sample cup.
The unit is also wider, providing a base to keep the meter upright for hands-free measurements.
The keypad now has a fourth key to simplify menu navigation while keeping convenient one-touch calibration.
The new housing is compatible with lanyards to prevent losing or dropping, but is still IP67-rated, dustproof, waterproof, and it floats - just in case.
Suitable for applications from agriculture through to food manufacturing, the ECOTestr is worth checking out. 
Gardco