TEST AND MEASUREMENT PRODUCT BUNDLES AT UNBEATABLE PRICES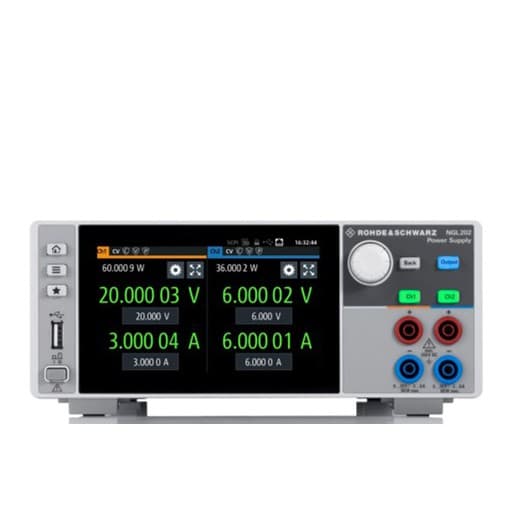 element14 has launched a new limited-time offer to help cost-constrained design engineers, research establishments, manufacturing and educational facilities to acquire high precision test and measurement equipment, manufactured by market leader Rohde & Schwarz, for up to 50 per cent below unit price until 31st December.
The bundles available as part of the offer include oscilloscopes, power and spectrum analysers, and power supplies. Add-ons and upgrades, usually available at additional cost, are included in the price to future-proof the purchase and reduce the need to buy additional components as testing requirements change.
"Rohde & Schwarz is a leading provider of high-quality test equipment and power supplies which we can now offer to element14 customers at exceptional prices – in some cases, with guaranteed savings of up to 50 per cent," element14 Global Head of Test, Tools and Production Supplies James McGregor says. "This offer provides customers looking to purchase high quality entry-level and professional-standard Rohde & Schwarz complete solution product packages with exceptional value – as well as the benefit of receiving fully upgraded product models at no additional cost – future proofing their investment."
The RTB2K-COM4 bundle includes a Rohde & Schwarz RTB2004, 4-channel digital oscilloscope upgraded to 300 MHz bandwidth, with a 10.1in high-resolution 1280 x 800 pixel capacitive touchscreen TFT display, the RTB-B1 option which turns the RTB2000 into an intuitive-to-use mixed signal oscilloscope with 16 additional digital channels, the RTB-PK -K1, -K2, -K3, -K15, -B6 application package and passive probe.
The FPC-COM2 spectrum analyser is the only device of its kind on the market that provides the value of three of the most commonly used instruments on a radio frequency engineer's workbench in a single package and is ideal for IoT device development. Buying a single multi-function also reduces calibration costs.
The HMC8015COM is a user-configurable, dual-channel power analyser and the first compact tester for AC/DC load and standby current characterisation that enables measurements without additional tools, such as a computer or remote infrastructure. In addition to a numerical and graphical display with 26 key parameters, the instrument delivers performance and compliance protocols in line with IEC62301, EN50564 and EN61000-3-2. It graphically displays harmonic analysis up to the 50th harmonic on the logarithmic scale and simultaneously displays up to 10-user configurable measurands with a refresh rate of 10 measurements per second.
element14
1300 361 005
au.element14.com