TESLA TO OPEN NEW GIGAFACTORY
31-05-2016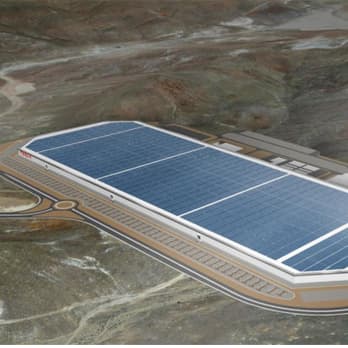 According to a recent report by Fortune, Tesla, the pioneering company of electric cars and home batteries is set to hold the grand opening of it 130- acre Gigaafactory in July 29.
14% complete by May, the factory is already producing the powerful Powerpacks and Powerwalls. The company will begin production on lithium ion cells in 2017.
The date of the launch was reviled in an email that was sent to customers who had won invitations to the opening by referring new customers through Tesla's referral program.
With the official completion date in 2020, the Gigafacory is expected to produce more lithium ion batteries per year, than the rest of the world in 2013.
This is expected to reduce the cost of production by a estimated 30%, and reduce the consumer cost of Tesla cars.