TERMINALS PROMISE COST-EFFECTIVE MACHINE CONTROL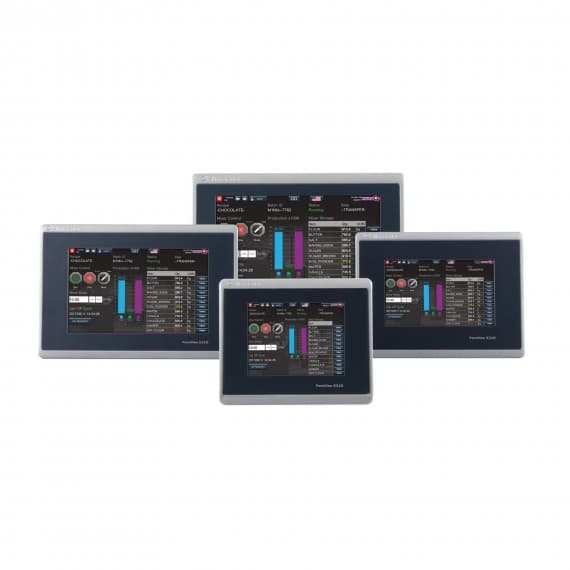 Available now from Rockwell Automation, the Allen-Bradley PanelView 5310 family of graphic terminals are ideal for smaller applications using up to 50 HMI screens. The terminals are available now in 7, 9 and 12in display sizes, and a 6in display option will be available shortly.
Sharing many of the benefits of the larger PanelView 5500 the PanelView 5310 family help make design, operations and maintenance tasks more efficient. For example, engineers can now reuse controller alarms without creating HMI tags, which can help them reduce configuration time.
They can also use the enhanced integration to create high-speed jog buttons in place of hard-wired switches. These auto-diagnosing buttons can interact with the controller at I/O speeds to help reduce downtime and improve productivity.
VNC connectivity allows operators to remotely monitor operations via a smartphone, tablet or personal computer. Historical-trending and data-logging features also allow operators to easily troubleshoot issues directly on the panel.
Engineers can load projects onto the PanelView 5310 graphic terminals directly from removable media to quickly recover information and perform updates without needing the Studio 5000 View Designer application.
Rockwell Automation
1800 762 593
www.rockwellautomation.com