Published 18-01-2022
| Article appears in February 2022 Issue
Tente's Innovative Anika Evo range of sustainable twin wheel castors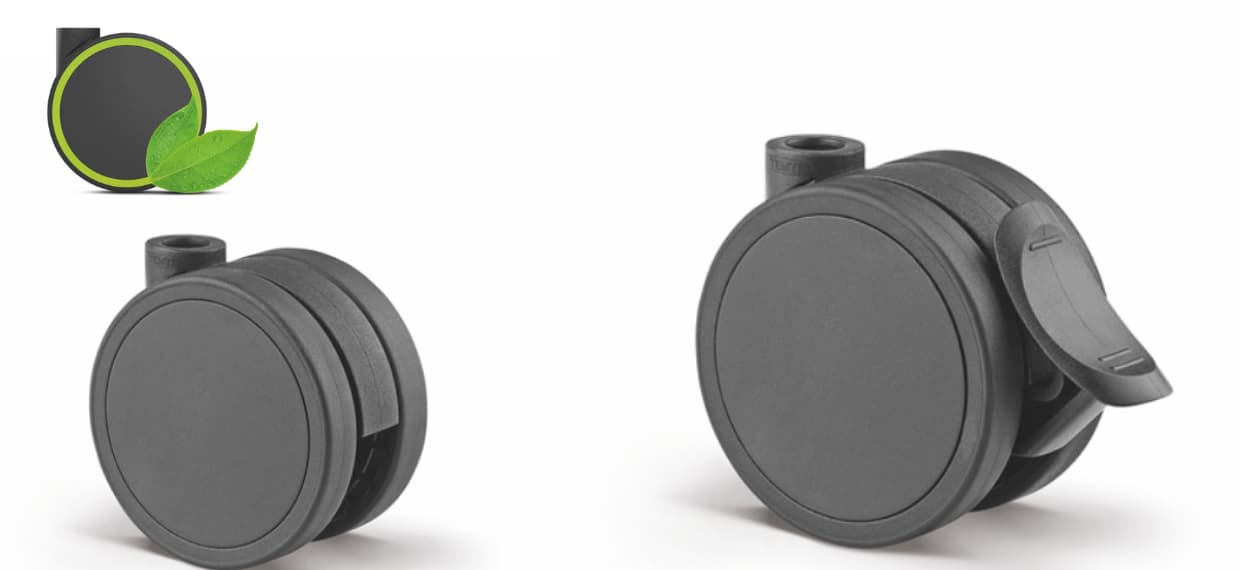 A UNIQUE CASTOR BY TENTE, THE ANIKA EVO IS RECYCLEABLE AND NON TOXIC
With the surge in consumer demand for more and more sustainable products, Tente Castors & Wheels have developed the Anika Evo twin wheel castor.
The Anika Evo is made from castor oil and castor seeds, sourced from the world's largest processor of castor oil. 
Instead of using the traditional fossil-based PA, Tente uses a biobased Polyamide (PA11) which is made from ricin oil that derives from castor seeds grown and harvested in India and is both recyclable and non-toxic. 
The Anika Evo's (short for Environment) has several advantages including not contributing to deforestation, being profitable for farmers – especially in poorer nations – and not being in competition with food growing.
The beans used in the production of Anika Evo are crushed to make 45% oil and 55% cake, thus reducing the dependence on fossil oil. The Anika Evo castor range is made from up to 98% bio sourced material.
Customers already using the Anika range can opt for the Evo range that is identifiable with a visible green dot.
The range is available in 55mm, with the 65mm diameter intended to be available soon, demonstrating the same level of durability and mobility as the standard Anika range.
Brake option, hard wheel option, soft wheel option, EN12528 compliance, shock resistance and wide range of injected colours available in the new Anika Evo range.
Contact Tente Castors & Wheels for further information on this unique range of Environmentally Friendly castors.