TENNANT MID-SIZED SWEEPER SETS NEW BENCHMARK
25-07-2015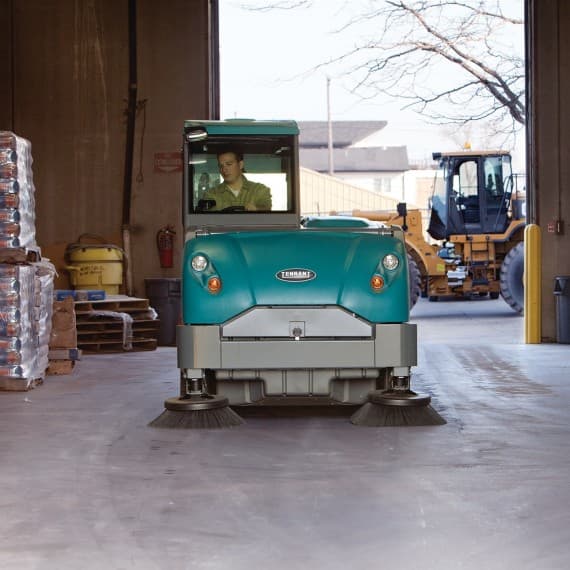 Tennant's S30 Mid-sized Ride-on Sweeper delivers exceptional indoor and outdoor dust control benefits.
The new sweeper now features the recently upgraded SweepMax Plus Cyclonic System that helps to reduce cleaning costs while enhancing your workplace.
This innovative, high performing sweeper is designed to tackle the harshest of environments and is the industry's only sweeper with a 3-stage filtration system equipped with a cyclonic pre-filter. Engineered for reliable, industrial strength sweeping of fine grains of sand and dust through to light debris, the S30 is designed to sweep a clean path quickly, while maximising dust control.
Tennant's S30 is the only mid-sized sweeper with a cyclonic pre-filter. This means less dust reaches the filter, resulting in fewer shake backs, increased filter life and more time spent sweeping.
The 3-stage SweepMax®Plus system removes 90 percent of particulates from the airstream and keeps bulky debris, moisture and dirt in the hopper within the first stage.
The second stage removes a further 90% of fine dust utilising an exclusive cyclonic filter, which slows the airflow causing particles to drop into the hopper.
Only the smallest particulates make it through to the third stage Donaldson Ultra-Web® Nanofiber Filter, which traps dust as small as 0.5 microns on the outside surface. This stops the dust reaching the inner filter which means greater productivity as less time is spent cleaning the filter.
The S30 has also been upgraded with a ThermoSentryTM heat sensor located in the path of the system airflow from the hopper to the vacuum fan.
This senses the air temperature passing through the vacuum fan and initiates shutdown if temperatures exceed 70°C.
This feature helps prevent fire if the debris in the hopper ignites, protecting your operator and facility.
The nanofiber filter is also UL-Certified flame retardant to increase safety.
The machine also offers quick, no-tool brush and filter changes to further reduce the cost to clean, limit downtime and minimise maintenance costs.
Optimised for performance, safety and ease of use, the S30 Mid-sized Sweeper delivers consistent and effective results to help reduce your cleaning costs, improve your facility's image and provide a safer working environment for your employees and customers.
Contact Tennant to request a free product demonstration.
Tennant:
Ph: 1300 TENNANT