Ten new 3D printing centres for China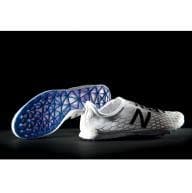 The China 3D Printing Technology Industry Alliance (AMA) is planning to build 10 innovation centres for 3D printing technology in 10 cities in China in the near future.
The Global Times reports the AMA plans to invest 20 million yuan (A$3.26 million) for each centre.
The centres will be set up with the major aim of serving manufacturers, and the AMA is calling for fiscal policy support from the government.
Luo Jun, CEO of the AMA, told the Global Times that, because it is not good at mass production, 3D printing is likely to complement traditional manufacturing rather than replace it.
"Over the past 30 years, 3D printing technology has already been applied in the aerospace, automotive and biomedical industries, and now the conditions are ripe for it to scale up," he said.
According to industry insiders, China now trails the US in advanced manufacturing, such as 3D printing of turbine blades for jet engines.
"China can consider developing an industry-led strategic transformation plan to focus on technological innovation and differentiation. It can enact policies that bring in capital and technology-­intensive industries from developed countries and it should work on improving how to utilize innovations imported from other countries," Ricky Tung, co-leader of the Manufacturing Industry Group at auditing and consulting firm Deloitte China, said in an e-mail sent to the Global Times.
"Going forward, (China) should continue to improve incentive mechanisms to cultivate technical leaders and promote deeper cooperation between enterprises and academic institutions," said Tung.