TEMPLATES MAKE FOR TIDY PANELS
12-10-2017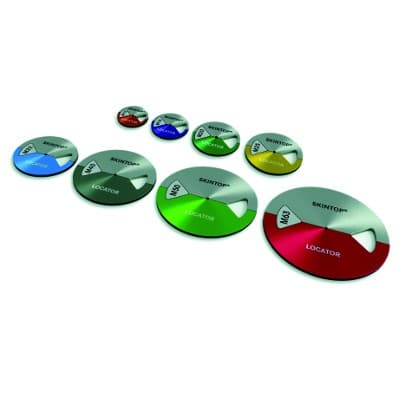 The Skintop Locator is a novel magnetic template that makes it easy for machine and panel builders to produce professional looking cable gland installations on their switchboards.
The rugged plastic templates stick magnetically to any steel panel, allowing users to make accurate position markings before drilling.
The templates come in kits made up of either small (M12-M25) or larger (M32-M63) sizes.
Each template has two cutouts – one for the centre bore and one that enables marking of part of the circumference.
Multiple templates can be easily aligned either by the centre hole or the circumference simply by marking a guide line on the panel.
The resulting installations are both aesthetically pleasing and accurately spaced to allow access to each cable gland.
Skintop Locator template kits are available now from LAPP Express Australia.
LAPP Express Australia
1800 931 559
lappexpress.com.au