Published 01-09-2020
| Article appears in August 2020 Issue
TEMPERATURE CALIBRATION GOES MOBILE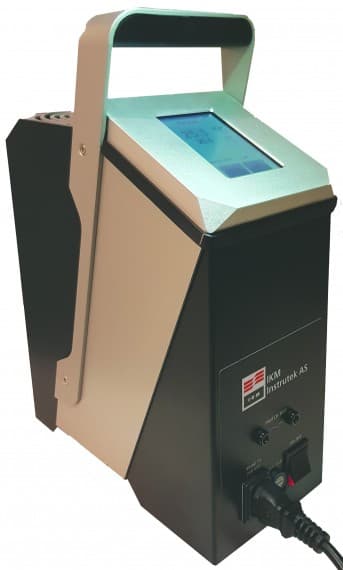 IKM Instrutek has proudly launched its brand new TC65 portable dry block temperature calibrator.
The TC65, available now from AMS Instrumentation & Calibration, features a touch display and a calibration interval up to three years. The unit is compact and robustly designed for marine, industrial and laboratory use, approved according to DNVGL-CG-0339:2019 (parts of) to ensure users are able to calibrate a vast range of temperature sensors, thermometers and temperature switches/thermostats.
One of the important goals for IKM during development was to meet the market requirements to save cost by extending the calibration interval. With a contemporary design, the TC65 is developed to meet the toughest environmental demands.
The TC65 is easy to use and read thanks to its brand new display. A dry block insert with various diameters ensures thermal contact to the sensor being tested. Simply place the sensor to be calibrated in the device and set the temperature.
When stabilisation occurs, read the true temperature from the calibrator and re-calibrate the sensor or system accordingly.The dry block principle excludes the use of oil or other liquids.
For more information about the TC65 portable dry block temperature calibrator from IKM Instrutek, contact AMS Instrumentation & Calibration Pty Ltd.
AMS Instrumentation & Calibration
03 9017 8225
www.ams-ic.com.au