TEK CAD PARTNER WITH ALFEX CNC TO EXPAND PRODUCT RANGE
03-02-2015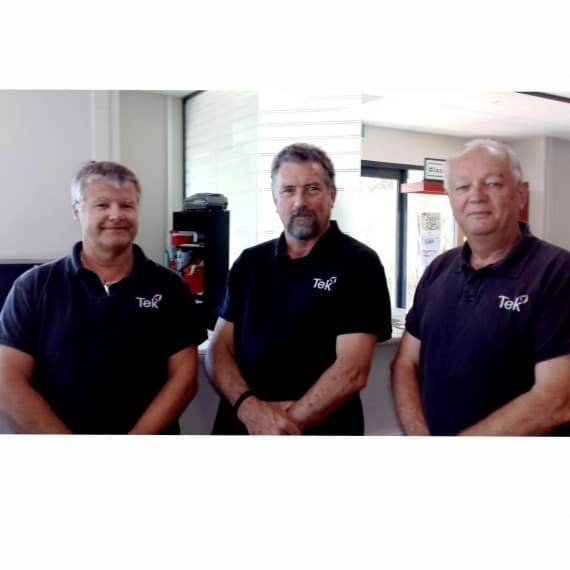 Supplier relationships are the key to any successful business, that's why it made sense for Tek CAD & CAM Systems to join forces with Alfex CNC Australia to extend its product and service offering. TekCAD sales manager Tim Loader discusses why Alfex was such a good business fit ...
Tek CAD & CAM Systems is one of Australia's leading suppliers of computerised manufacturing equipment.
Their focus is on Computer Aided Design and Computer Aided Manufacturing, so when they look for partners they are looking for the best products that fit that maxim.
That's why partnering with Alfex CNC was an important step in their expansion.
"We had been looking for the right fit," Tim Loader says.
"Alfex CNC could provide us with some outstanding products and support on the range of Epilog Laser Engraving and Cutting Systems, Vision Engravers and Routers and Gemini Duets engraving plastics, all of which we believed will further improve our product and service offering." 
Alfex CNC had been prominent in the industry and at exhibitions and caught the eye of TekCAD, who for some time had been looking at introducing laser cutting and engraving technology in particular to the business. 
"We didn't have lasers on our list," Mr Loader says. "It was something we needed and their product range was a big attraction."
Another attraction was Alfex CNC's family business approach and the support they give clients through strong service, sales and maintenance, which matched TekCAD's support philosophy. 
The relationship also benefits Alfex CNC and their partners Epilog Laser, Vision Engraving and Gemini Duets who now have a local presence in Perth.
Mr Loader sees this as a long-term relationship and one that will be as strong as TekCAD has with other brands including CADlink and Tekcel among others. 
Mr Loader is one of the new owners of TekCAD after an internal buyout and is focused on expanding the company's product offering through partnerships with strong, values-driven businesses such as Alfex CNC.
Alfex CNC Australia
Ph: 1300 20 15 10