TECHNOLOGY IS AT THE HEART OF ALL MANUFACTURING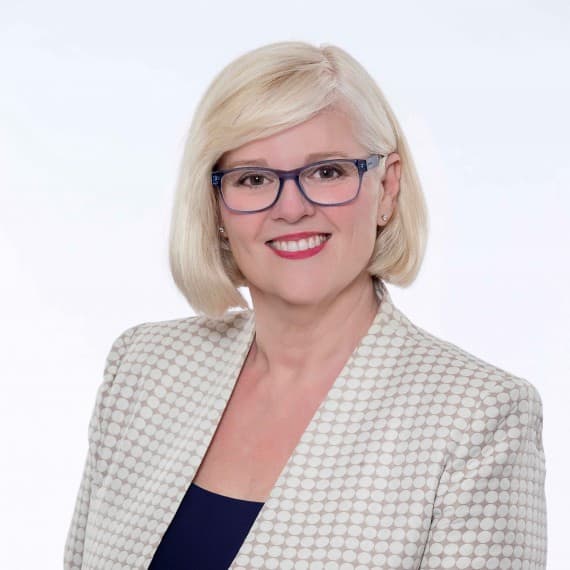 It is a privilege to be the new Minister for Industry, Science and Technology. I have come to the portfolio at a really exciting time.
Australia's economy is in transition and so is our manufacturing sector. I am excited about some of the amazing stories coming out of manufacturing and am committed to working with our manufacturers as they continue to transition, create new jobs and new opportunities.
More than 47,000 new manufacturing jobs were created in the 12 months to May of this year. Around half these new jobs were in advanced manufacturing, and it brings the total employment in the sector to more than 940,000 people.
Manufacturing continues to play a significant role in the Australian economy, including contributing over $100 billion in exports and industry value add annually.
There are hundreds of local manufacturers out there making an impact.
A terrific example of a business using new manufacturing techniques and technologies is Micro-X, a South Australian company that received a $2.4 million Advanced Manufacturing Growth Fund (AMGF) grant from the Government to turn a lab-based process into a true manufacturing process, reducing supply risk and introducing ground-breaking advanced manufacturing capability in Australia.
Micro-X's approach uses cold cathode carbon nano tubes (CNTs) that are significantly smaller than conventional tubes, allowing Micro-X to make novel miniature products.
The company intends to introduce this capability at a purpose-built facility adjacent to its manufacturing plant in Tonsley in Adelaide.
Another AMGF grant recipient taking steps in the right direction is Victorian manufacturer Footwork Podiatric Laboratory.
By embracing new approaches, Footwork has reduced wastage and cut costs, as well as improving the quality of its product and its competitiveness in the market.
Taking advantage of 3D digital manufacturing, Footwork is on target to become the first commercial Australian laboratory of its size to lead the way in technological innovation. This will underpin Footwork's goal to expand further and increase its market share both domestically and internationally.
As these businesses show, the future of manufacturing lies in embracing new technologies and developing high value-added products and before and after market services.
This will drive business efficiency, boost productivity and ensure Australian manufacturers continue to have a competitive edge in the global marketplace.
Industry 4.0 - the fourth industrial revolution - refers to the current trend of improved automation and data exchange in manufacturing technologies. It is the most significant disruption to advanced manufacturing in half a century.
For Australia, it isn't a question of if businesses need to be thinking about how to adopt and integrate technology, it is a question of how do businesses do this.
Industry 4.0 technologies have the potential to enhance Australia's manufacturing competitiveness, offsetting labour costs and helping overcome challenges associated with our geographical isolation.
And I am not just referring to large companies - Industry 4.0 is already creating opportunities for businesses of all sizes and at all levels to become more agile and productive.
For instance, by actively collecting and interpreting data on machine operations with the use of sensors, a business can streamline its operations. Similarly, by collecting and interpreting customers' demands a business can redesign its business model to deliver more value to the customer.
This can lead to businesses focusing on higher value activities in the manufacturing value chain. In turn, this can increase the business' profits and competitiveness.
I'm proud to say the Australian Government is supporting this transformation and is creating an environment that will allow businesses to grow and compete by embracing new technologies.
For example, working with Bosch, the Government's Advanced Manufacturing Growth Centre (AMGC) has produced an audit tool that identifies technological capability gaps preventing SMEs from embracing Industry 4.0.
The tool makes recommendations on how manufacturers can transition their operations to digital manufacturing. The tool covers all Industry 4.0 topics and is not tied to individual technology platforms.
The AMGC is also supporting the Virtual Shipyard Project, which provides a structured learning programme for 15 South Australian SMEs to develop the digital capabilities needed to support the next generation of naval shipbuilding. It links the SMEs with global tier one companies and supply chains are also provided. The project is the first National Level Industry 4.0 capability development programme in Australia.
Also through the AMGC, Dematec Automation is retrofitting the equipment of 17 manufacturers. Dematec Automation will supply and integrate Industry 4.0 enabling hardware and software into existing equipment that cannot currently provide digital monitoring.
Technology is at the heart of all manufacturing. And manufacturing, as you can see, is in a buoyant state. With new jobs being created every day, the sector's contribution to the economy is crucial.
As the new Minister in this exciting portfolio, I can assure you the Government remains committed to working with manufacturers, through the AMGC and other programmes, to help them transform their operations, create opportunities and jobs.
Karen Andrews is Minister for Industry, Science and Technology.