TECH ENTREPENEUR DECLARES 'PRIVACY IS DEAD'
10-06-2016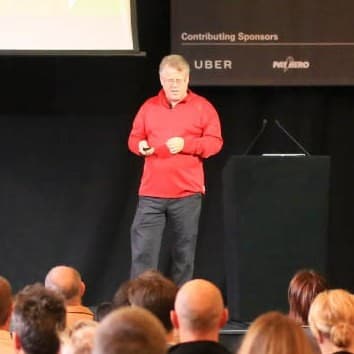 Amidst the speakers of South Australia's Entrepreneur's Week, tech evangelist Robert Scoble shared his provocative opinions on the future of data collection.
Across the world, data collection and aggregation has been a hot-topic for companies big and small, government branches, and concerned citizens fighting for what they perceive to be their legally protected privacy.
Scoble appears to think that privacy is a losing concept, however. Short and simple, he declared that privacy is dead, but that doesn't appear to be the doom-and-gloom news people think it might be.
"Technology allows us to look for patterns in people's lives and then reward customers by using these patters by saving the 'clicks' and therefore increasing sales," he said.
The argument of convenience is not a new one: making peoples lives easier by prompting them with products they are more likely to buy is a leading principle behind online advertisement and tracking.
As the news has reflected, however, people online are often not pleased with the idea of having their browsing history tracked by dozens of companies and agencies. Neither are they always satisfied with the way that information is stored and shared.
The issue is provocative, but that's what entrepeneurs are: disruptive forces that have the potential to shake up the industry perspective.
Over the next few weeks, events and talks will continue at Entrepeneur's Week in SA, capped off with the aptly named Disrupters event, where industry founders will present.
More information can be found here.