TDM MANUFACTURING IS CHANGING THE DYNAMIC SEAL INDUSTRY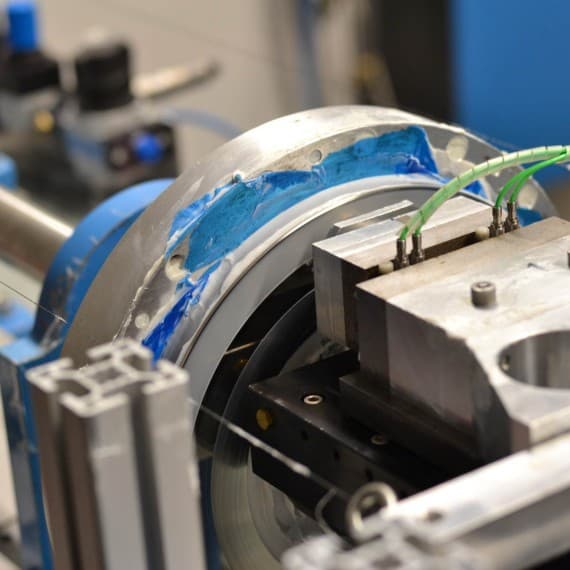 A new mass manufacturing process for the production of textured dynamic seals will revive old industrial techniques, with energy savings expected to reach Eur 3315 million per annum.
ReAgent is working with the SoftSlide Project to put an end to expensive and inefficient methods of dynamic seal manufacturing. The commercialisation of the texturing during moulding (TDM) process will revolutionise the moulded parts industry by producing low-cost, low-friction and highly durable dynamic seals.
Standard dynamic seals, commonly used in motors and valves, cause high levels of friction in industrial devices. This damages the seal surface, reduces its lifetime and causes massive energy losses.
In order to increase the efficiency and durability of industrial equipment, SoftSlide is introducing a cost-effective manufacturing technique that will texture moulds with micro-patterns. These can then be easily transferred to the seal surface. This will dramatically lower the possibility of friction, leading to a much more durable product.
Unlike current, more costly processes, the TDM technique allows texturing to take place during the moulding stage rather than afterwards. Essential to this process is a semi-permanent mould release coating known as Sol-Gel. This innovative formulation will be applied to moulds to prevent them from bonding to moulded seal surfaces.
Sol-Gel also has the added benefits of reducing surface tension, improving texture transfer and longevity, improving release properties and increasing the number of cycles a mould can go through before having to be cleaned or replaced.
Not only will this new manufacturing process increase energy savings, it will also increase the European dynamic seal market's sales revenue by 30% within the first 5 years.
ReAgent is responsible for the production of the Sol-Gel mould release coating. The company has already manufactured this formula in 1L batch sizes and is now in the process of scaling up to 50-100L per batch using a custom-designed 100L reaction vessel.
The introduction of SoftSlide technology to the moulded parts industry will bring about a new dynamic sealing generation that is fast, efficient and durable.