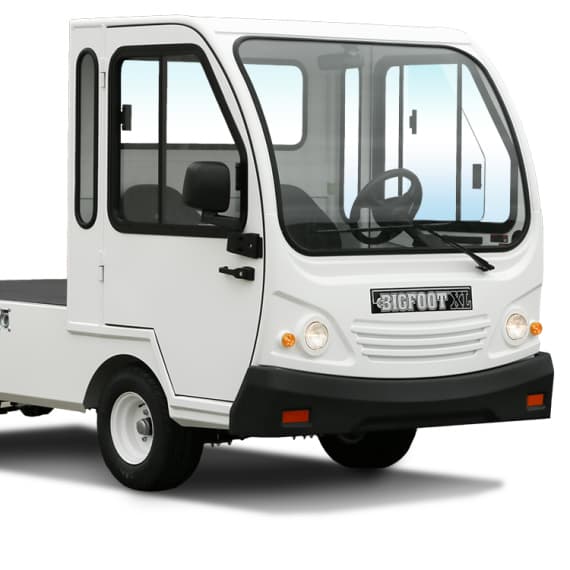 Warequip Solutions is proud to present a strong addition to the Taylor Dunn range: the all-electric Taylor-Dunn Bigfoot.
A true 'beast of burden', the Bigfoot incorporates a spacious operator compartment, adjustable seats and tilted steering wheel for improved legroom and operator comfort.
Taylor-Dunn Bigfoot vehicles are powerful and strong, these electric vehicles have AC motors with maximum torque just above zero revs and smooth distribution of power.
With full customisation, Bigfoot is the perfect utility vehicle to meet the demands of almost any job.
Custom features range from special paint colours to major frame modifications, Taylor-Dunn builds craftsmanship, dependability and care into every vehicle.
Taylor-Dunn Bigfoot electric transport vehicles combine quiet operation and zero pollution with a real work capacity.
Owning a Taylor-Dunn Bigfoot vehicle makes a real difference to moving and operating without limits of time or space within residential areas, tourist structures, parks and golf clubs, civil or commercial, industrial, train stations, airports and  health precedents without disturbing visitors or operators residing in these areas.
Taylor-Dunn Bigfoot is the best way to keep your business moving.
Warequip