TASMANIAN HYDRO DAM LEVELS UP 3%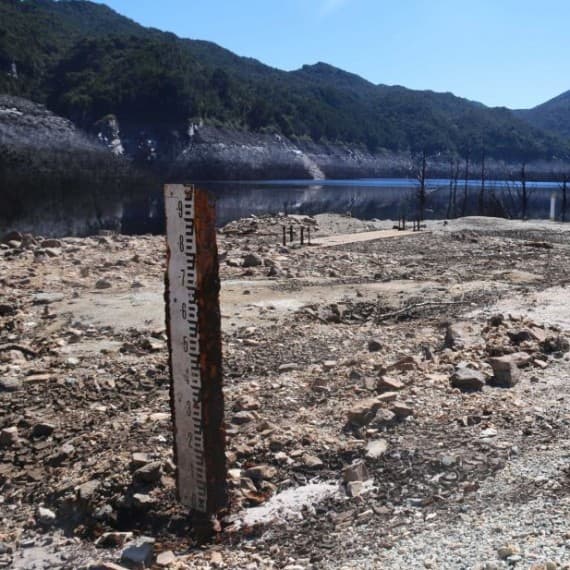 Energy minister Matthew Groom, continues to be cautious over Tasmanian energy crisis, despite a 3% increase in Hydro Tasmania's dam storage levels.
The recent boost has been the largest weekly increase in water storage for the year.
"There is no doubt that as a consequence of recent rains, we're in a significantly improved situation," Mr Groom said.
"But it is important to recognise that it's not over - we've got significant challenges in terms of our storages."
The extended outage of the Basslink power cable has been to blame for the low point 12.8% last month. 
The diesel generators that have been brought in to help the state's electricity needs are barley in use, while production at the gas-fired Tamar Valley Power Station has also been scaled down.
Three dual-fuel units with 75 megawatts of generating capacity have been installed at the Tamar plant and are almost complete. It is unsure if they will be needed.
"They will generate as part of the commissioning process but obviously judgments will be made that ensure that we're acting prudently and responsibly," Mr Groom said.
Bryan Green, the State Opposition Leader, has welcomed water storage rise and has urged the Government to consider allowing major industrials to return to full capacity.
"It may well present an opportunity to run those units on gas ... and ensure that our major industrials get back up to full capacity," Mr Green said.