TAS POWER CRISIS PUTS THOUSANDS OF MANUFACTURING JOBS AT RISK
18-03-2016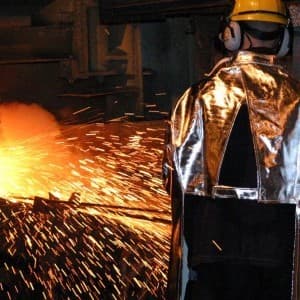 Thousands of jobs in Tasmania's major manufacturing sector are at risk if the state's energy crisis is not resolved within the next few months, say unions and industry leaders.
The Tasmanian Minerals and Energy Council told The Australian yesterday that factories could be in "jeopardy" if the crisis dragged into the second half of the year.
"One of their major inputs is energy and if there's anything that looks like for them a less than ­totally reliable service long into the future, it places their busines­ses in some jeopardy," council chief executive Wayne Bould said.
"They've been to their boards and said, 'We've made a decision to wind back our consumption of power, and this is what it'll mean to our output'. The boards have accepted that on the information supplied.
"And now if it looks like going on much longer than that, these guys are going to be under some pressure from those boards, going 'Well, hang on a sec, you told us this was all going to be over by May, what's going on'?"
A handful of manufacturers — chiefly Bell Bay Aluminium, Nyrstar zinc refinery, Temco manganese alloy plant and Norkse Skog paper mill — consume 60 per cent of Tasmania's power, supplied on favourable terms by state-owned Hydro Tasmania.
The four factories employ about 1800 workers between them, with many more indirectly employed, and all rely to varying degrees on a supply of comparatively cheap and reliable hydro power.
However, the state is the grip of an energy crisis, with ­record low hydro dam levels of 14.8 per cent, caused by an ­extended drought and Hydro's decision to maximise production while the carbon tax was being ­applied.
Tasmania was importing up to 40 per cent of its power from Victoria until December 20, when the Basslink power connector cable stopped working.
While Basslink believes it has found the "probable" fault, it has warned it could take until May 31 to fix.
The state government has brought in up to 200 diesel generators to ensure energy security but business and unions harbour serious doubts they can replace baseload power for major factories.
Bell Bay Aluminium, Temco and Norkse Skog have cut production in recent weeks to conserve Hydro's remaining power generation, but Bell Bay, in particular, has warned it cannot cut further without shedding jobs or risking its future.
Mr Bould warned that rationing shut-downs led to reputational damage that could see the manufacturers lose contracts that would be difficult to win back.
Without reliable, plentiful hydro power, Tasmania would lose the edge that attracted major manufacturing. "That's why they came here in the first place," he said.
John Short, Tasmanian secretary of the Australian Manufacturing Workers Union, said there was a "great deal of concern" that jobs might soon be shed without a quick resolution to the energy ­crisis.
He was concerned about the viability of burning diesel to sustain big manufacturers, given that he had been advised an 8MW generator required 30,000 litres of diesel a day.
Tasmania is generating at least 9MW via diesel and plans to increase that to 24MW within days, rising to up to 200MW if required.
"You are going to have to have tanker loads of diesel — literally, ships full of diesel coming in supplying it," Mr Short said. "This is a major crisis for the state. Tasmania has been built on hydro power — it was a competitive ­advantage — and for that not to be available is a real concern."