TANTALUM MINING EXPANDS BEYOND BYPRODUCT EXTRACTION
06-02-2018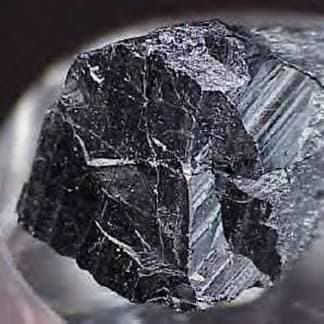 Global Advanced Metals (GAM) has announced that it has begun to prepare for direct tantalum mining operations at its Greenbushes Mine assets in Western Australia. 
This is a departure from current arrangements, where GAM recieves tantalum extracted by Talison Lithium during active lithium mining operations at the Greenbushes Mine.
GAM has prepared and submitted to Talison Lithium a formal Mine Development Plan outlining how mining tantalum at Greenbushes can commence in the next 12 months.
GAM plans to redevelop its Greenbushes assets, combining the planned tantalum mining operations with further processing of tantalum which is extracted as a byproduct of lithium mining.
"Greenbushes is central to our Australian tantalum development strategy as we restore Western Australia's position as a major supply hub in the global tantalum market," said GAM CEO Andrew O'Donovan.
"As an integrated processor and supplier of tantalum products to the electronics, aerospace, medical and other industries, a long term and reliable primary source of tantalum supply is key to providing stability assurance to our direct customers and further downstream end users."
Mr O'Donovan said GAM was acutely aware of the need to carefully manage concurrent lithium and tantalum operations in the same mining area.
"The separation of exploration rights for different minerals has become commonplace in Western Australia to facilitate mining development and we expect concurrent mining of separate interests at Greenbushes to become a showpiece of how this co-mining can be managed," he said.
"A large part of our focus in the development of the Greenbushes tantalum mine plan is ensuring employee and environmental safety while maximising tantalum production and the royalty revenue and jobs it will create for Western Australia."
Approximately 40% of tantalum is used in the manufacture of tantalum capacitors, small battery-like components found in many high volume electronic devices such as smartphones, tablets, laptops and other consumer devices, as well as in the powertrain or safety management control devices of automobiles.