TANKS FOR THE MEMORIES
03-06-2015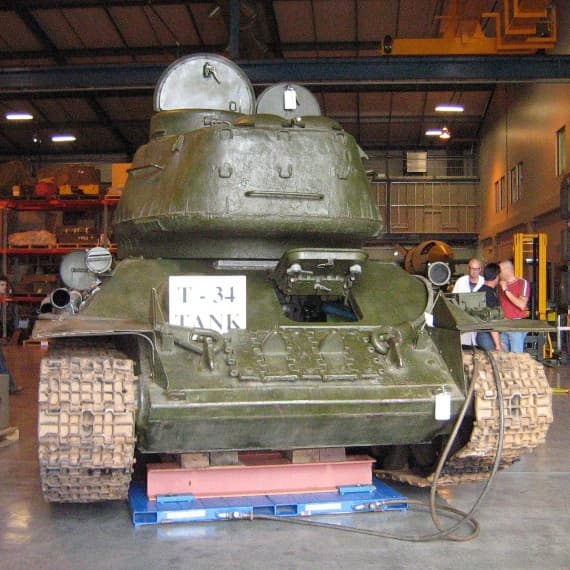 The Sippel Group loves a challenge – and never says no to a client request – no matter how unusual.
After all, they have been moving heavy machinery and equipment for nearly 40 years – with a 100 percent success rate.
But the Sippel team certainly had its work cut out when it was recently asked to move a 32-tonne World War II Russian T-34 military tank – a job Sippel Group principal Geoff Sippel will never forget.
The tank was being stored in a Canberra workshop and the Sippel Group was commissioned to move it to the nearby War Memorial, where it is now on display.
The T-34 was the mainstay of Soviet armoured forces throughout World War II.
It revolutionised the way tanks were designed and made. 
A set of four series AS34-HP Airskates was used to successfully move the war machine to its new home.
"Luckily the turret and gun were very maneuverable which helped considerably with the move," said Mr Sippel.
And this is not the only tank the Sippel Group has moved. After moving the Russian tank, the team also successfully moved a 28 tonne British WW1 Army Tank for another client, using the same set of Airskates.
No challenge is too great for the highly experienced Sippel Group team.
For more information contact:        
Sippel & Co Pty Limited
Ph: 02 9567 4889