Taking a bite out of Apple
15-02-2012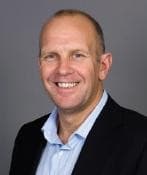 Much has been said about the late, great Steve Jobs. From a marketing aspect he built what is viewed today as the world's greatest brand.

What lessons can Australian manufacturers take from his marketing approach?

1. Focus passionately on a clearly defined position.

Jobs was the master at consistently identifying what Apple stood for and where it was headed, both to employees and customers. He provided something of value for people to believe in and be passionate about. Focus on the one thing your company is best at, and work to be the best at it.

2. Make it real for your employees.
So many companies get the external communication right but forget about employees. If employees don't understand the vision how can they deliver it through sales, marketing and customer service?

Most importantly, Jobs kept it simple and easy for every employee to cite. Many companies call this their Elevator Pitch and it's often the first step we work on with clients wanting to create a new direction. The premise of the elevator pitch is: if you have just an elevator ride to convince a prospective client to consider using your company, what would you say in the 30-odd seconds available?

3. Build the Buzz
Very few manufacturers will ever have a product that features in news all around the world. At a more realistic level, you can build the excitement of a new product through developing some
noise prior to the product launch. Editors of trade magazines and newspaper feature writers are always interested in the Next Big Thing in various industries. A tease ad or direct mail campaign can also create excitement, greatly assisting interest and awareness when the product is actually released.

4. Customers don't know what they need!
We experience this all the time when we conduct research on behalf of clients. If you ask customers: "If you could have anything at all what would you want?" the answer is mostly: "I don't know." Steve Jobs understood that customers can't imagine a new product or their need for it until it exists. From this perspective, marketers and product developers must understand how to meet customer demands before customers can articulate them.

5. It's tough to market crap products
These aren't the exact words of Jobs, but his sentiment. His belief was as long as Apple kept putting great products in front of customers, they would continue to open their wallets. While this strategy isn't possible for all marketers, it's important to strive to develop the best product you can afford to develop. Jobs taught marketers that Product is at the heart of any business and it's up to you to create the best customer experience you can.

6. Be a yardstick of quality
Jobs believed many people, especially since the GFC, aren't used to an environment where excellence is expected. Quality is a critical value that should go through all aspects of marketing. The problem is that companies have become used to cutting corners to save money. Apple never cut corners with design or marketing and this is probably why they charge around double what their competitors do. How do they get away with it?
They build beautiful products for an audience that loves them passionately.
They justify price with features and benefits that can't be matched.
They built a brand people value and want to be associated with.
7. Communicate in the language of your audience
It makes no sense to talk technical jargon if your customers aren't turned on by it. Apple does discuss specs and technical information, but it's hidden behind the benefits their audience is truly after. It's presented in a way that makes you want to learn about megapixels, for example, rather than shy away from them. The art is in the copywriting!

8. Investing in Consistency
Everything about Apple design is consistent. From stores and products to their website and even product packaging, Apple's 'style' is obvious and consistent. Powerful brands are consistent in their look and customer experience. No surprises. Jobs also stated that even a great brand needs investment to retain relevance and vibrancy.

9. Marketing is all about values
Steve Jobs believed that Nike has the best marketing strategy in the world. You never hear them talk about the product, its benefits or intricacies. They honour great effort and great athletes – it's what they're about. He also said customers want to know who your company is and what it's about and this is so important in industrial sales and marketing. Before a buyer chooses a product they need to be comfortable with the company. I have witnessed many a sales presentation where the company rep gets straight into product features and benefits and the audience is thinking, "That's great, but who is this company, what does it stand for and how can it support me?"

10. Stand out
Jobs asked: "In a busy world how do you get people to remember you? You need to be clear on what you want people to know about your brand – you have to think differently." Simply put: if your advertising isn't going to get noticed, don't do it. Invest in other forms of promotion.

Karl Boothroyd is the founder and CEO of IMA, a specialist B2B marketing agency. IMA is owned by Australia's largest marketing communications company, The STW Group. Karl can be contacted at karl@imadvertising.com.au or (02) 4627 8011