TAKE PRIDE IN VICTORIAN MANUFACTURING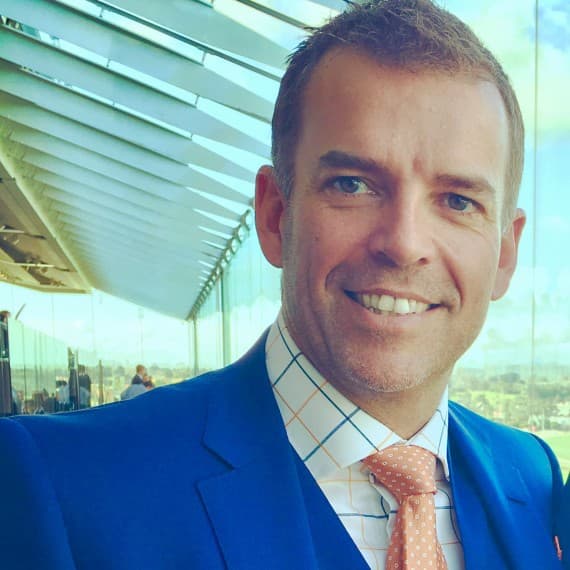 After working across three states in Australia and spending 5 years in the UK, I have the privilege of leading a team of specialist bankers supporting businesses in Australia's manufacturing capital, Victoria.
We're proud of our role in an industry that's literally building Victoria and contributing to its economy.
We're seeing an evolution of the industry from traditional, machinery-based manufacturing towards higher-value, advanced manufacturing. Technology is driving many of the changes; today's smart factories are more efficient and sophisticated, reducing labour costs and allowing more customised solutions.
It's not just about high-tech products, it's about the whole economy: the industry added almost 100,000 Australian jobs in the year to August 2018.
I love seeing the transformative effect of innovation on the industry. Things that would have seemed like science fiction when I was growing up watching shows like Beyond 2000 are a reality in some of our customers' facilities.
One of our customers, Clevertronics, has pioneered a system to test emergency lighting systems (like the ones at the MCG or a hospital) in real time. A power failure simulation sends an automatic report on how each fitting performs, and the system is saving more than 80% in maintenance costs by automating a manual process that used to take weeks.
It's inspiring to see our customers adopt new technology or invent new products or processes. Thanks to our close working relationship with our manufacturing customers, we can identify potential partnership opportunities between customers and facilitate mutually beneficial outcomes.
Give us a call to see how we can help your business. We'll introduce you to a network of bankers, specialists, industry customers, partnerships and special events that will help your business grow.
As bankers, we're in the business of manufacturing successful outcomes for our customers, and the Victorian economy.
Andrew leads the Bank of Melbourne Manufacturing Relationship Team of specialist industry bankers. He brings his experience from 28 years in banking to help support Victorian manufacturers.
Bank of Melbourne
0402 970 792
www.bankofmelbourne.com.au/manufacturing