TAKE PRIDE IN AUSTRALIAN MANUFACTURING
30-04-2019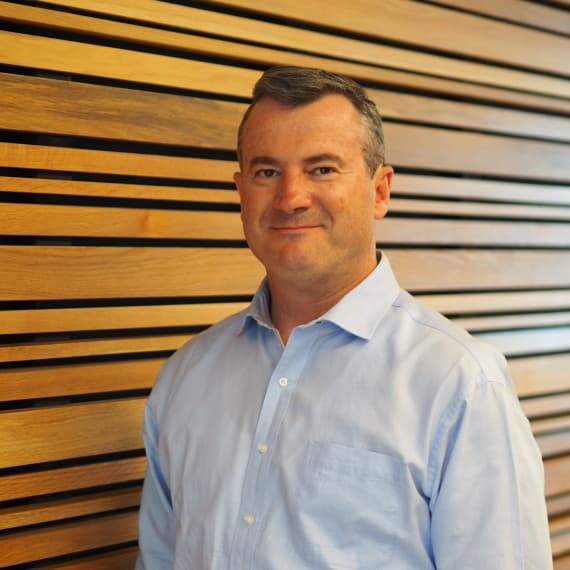 I'll let you in on a secret…my background may be in banking, but my other love is manufacturing. In fact, I've always harboured a boy-like fascination with the manufacturing process and get a real kick out of watching and helping to build things from the ground up.
Luckily, I am in a role where I can combine both my experience and passion as Head of Manufacturing and Wholesale for St.George Bank – working with an industry that is literally building Australia and its economy.
When St.George was planning to align with various industry groups, I insisted Manufacturing and Wholesale needed to be included. It's an industry that gets canned a lot in this country and I wanted to be a voice promoting all the visionary things Australia is doing in this area.
With a deep pride in Australian manufacturing, it truly excites me to see innovation in action and to see young people, super smart people, from all areas of our community, inventing new ways of doing things.
At a time when the industry is rapidly evolving, St.George is committed to helping local businesses thrive. From the adoption of new technology through to the alignment of strategic partnerships, we are continually working to find new ways to support the industry beyond the financial staples.
In a recent move to help future-proof the sector, the Advanced Manufacturing Growth Centre partnered with The University of New South Wales and St.George Banking Group in an initiative to give businesses greater access to advanced manufacturing facilities, technologies and researchers. The unique partnership will help Australia unlock its competitive edge in manufacturing by bringing together three different streams of the Australian economy – research, industry and banking.
As a champion for local industry and a catalyst for growth, St.George has an extremely close working relationship with our manufacturing and wholesale customers which allows us to identify potential partnership opportunities. We can connect symbiotic customers and support them to work together to create mutually beneficial outcomes.
Give us a call to see how we can help your business. We have a network of bankers, specialists, industry customers, partnerships and special events we'd love you to be a part of.
Matthew leads the St.George Bank Manufacturing Relationship Team of specialist industry bankers. He brings his experience from 22 years in banking to help support Australian manufacturers.
St.George Bank
0412 265 197
www.stgeorge.com.au/manufacturing