TAIWAN QUAKE HITS KEY MANUFACTURING PLANT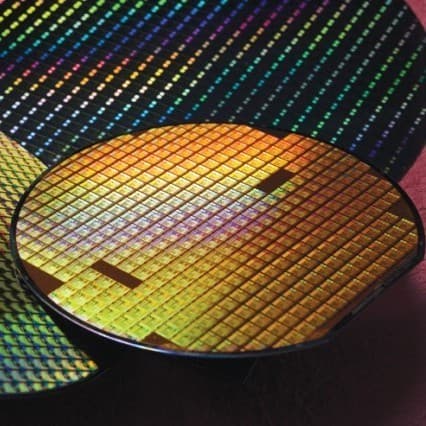 Silicon wafers have been damaged during a recent earthquake in Taiwan, according to a leading Taiwanese manufacturer.
Apple Inc supplier Taiwan Semiconductor Manufacturing Co Ltd (TSMC) said silicon wafers were damaged at a plant in southern Taiwan where a quake hit, affecting no more than one per cent of first-quarter shipments.
The world's biggest contract chipmaker has one of its largest and latest 12-inch wafer production facilities in the city of Tainan, where a 6.4-magnitude tremor at the weekend led to the collapse of a 17-storey building and at least seven deaths.
TSMC, whose customers also include Qualcomm Inc, is so far the only major Apple supplier in southern Taiwan to report damage from the earthquake. Acting spokeswoman Elizabeth Sun said wafers in the process of manufacture were seen broken.
"Damage to wafers in progress remains under assessment, but TSMC's initial estimate is that more than 95 per cent of the tools can be fully restored to normal in two to three days," the chipmaker said in a statement.
"The company ... does not expect the earthquake to affect first quarter 2016 wafer shipments by more than one per cent. TSMC will soon notify affected customers and will recover any lost production as soon as possible."
Staff were safe and the firm's Tainan facilities were structurally intact, Sun said.
"We will increase production activity," she said.
Catcher Technology Co Ltd, which makes casings for Apple's iPhones, iPads and MacBooks, said its Tainan manufacturing facilities were not damaged by the quake.
Advanced Semiconductor Engineering Inc (ASE), which tests chips before they reach device assemblers, said operations in Kaohsiung, 50 km south, were also unaffected.
Analysts said ASE supplies components for iPhone fingerprint sensors as well as for the Apple Watch.