Tackling gender equity in manufacturing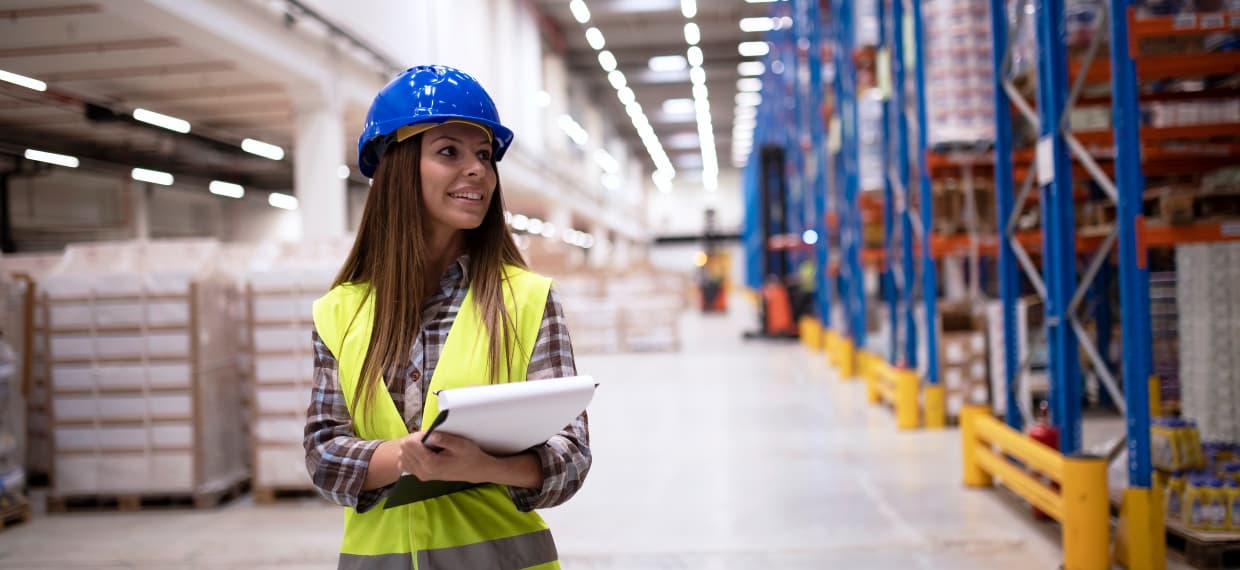 Recognizing the contributions women are making to the manufacturing industry is important to underscore achievement, but is also essential to encourage more women to enter the field. 
While women comprise almost 67.6 percent of the Australian labour force (according to ABS Gender Indicators 2020), a rate that is the highest during the past 10 years, they represent less than one-third of the manufacturing workforce.
For example, less than a quarter (24.1 per cent) of management positions in the energy industry are held by women, according to data from the Workplace Gender Equality Agency's Gender Equity Scorecard (2020-21). And the current gender pay gap in the electricity and energy sector is 14.5 percent. 
To provide a clear picture of the local corporate leaders who support the growth of women within industry, the Workplace Gender Equality Agency (WGEA) has named the latest list of Australia's Employers of Choice for Gender Equality (EOCGE).
120 Australian employers are now carrying the WGEA yellow tick to certify they are driving progress to make their workplaces equal, including 12 new companies awarded the prestigious WGEA certification this year.
Together, these organisations employ approximately 320,000 Australians, offering benefits to those workers such as family-friendly workplaces through paid parental leave and flexible working policies.
Employees looking for a certified company to work for have the most options in the Professional Scientific and Technical Services group, with 47 Employers of Choice; followed by Financial and Insurance Services (21 Employers of Choice) and Wholesale Trade (13 Employers of Choice).
The WGEA citation is awarded following a rigorous application process with a range of stretch criteria, designed to measure the actions organisations are taking to advance gender equality outcomes for their employees. Compared to other organisations in the Agency's dataset, the WGEA Employers of Choice for Gender Equality are set apart by a range of factors, as seen in their data:
• Lower gender pay gaps: EOCGEs have an average gender pay gap of 18.9 percent compared to 23 percent for others. They conduct pay audits annually, and track and report gender equality metrics to their Boards.
• Higher proportion of women on boards: 35 percent of EOCGE employers have women on their boards, compared to 28 percent in others.
• Longer periods of parental leave: 14 weeks on average; compared to 10.7 weeks, with leave available to new employees as soon as they join an EOCGE organisation.
• Superannuation on parental leave: 100 percent of EOCGEs pay super on employer-funded parental leave, including 18 percent who are also paying it on the Government scheme; compared to 81 percent and 7 percent respectively in non-EOCGE employers.
• More male managers are taking parental leave: Nearly 29 percent of all managers taking primary carer's leave in EOCGE organisations were men, compared to 15 percent in non-EOCGE organisations.
These organisations have a demonstrated commitment to advancing change not only in their organisation, but as leaders driving gender equality in their wider industries too.
Bar raises every year
Director of the Workplace Gender Equality Agency, Mary Wooldridge, says the bar for certification is raised each year to challenge companies to continue maintaining leading practice standards in workplace gender equality.
"Our WGEA Employers of Choice for Gender Equality emerge from an evidence-based assessment as Australia's leading change-makers, who are driving and embedding gender equality in their workplaces and business practices.
"Critically, these organisations are delivering on a formula that sees better support structures in place for working families; stronger actions to address pay inequalities; and strategic recruitment and promotion practices that help to encourage the full participation of women at work."
Kimberly-Clark Australia is one of the most recent companies to receive WGEA accreditation. Over the past two years it has held a specific focus at its Millicent Manufacturing site in lifting the applications received from females for Operations based rolls.
Wooldridge added that research into the cohort of Employers of Choice - produced in partnership with the University of Queensland – has analysed the actions they are taking compared to other organisations.
"It proved the outcomes of this approach are paying clear dividends: our WGEA Employers of Choice are closing their pay gaps faster, have a higher proportion of women in management, a stronger pipeline of women moving into senior management, a higher representation of women on their Boards and a higher proportion of female employees working full-time than other employers," she said.
"We extend our congratulations to these leading employers and look forward to working with them closely to help accelerate positive change across all Australian workplaces."
Employer of Choice citation
The Employer of Choice for Gender Equality citation is a voluntary, leading-practice recognition program. It is designed to encourage, recognise and promote organisations' active commitment to achieving gender equality in Australian workplaces.
All employers in Australia with 100 or more employees report annually to WGEA to comply with the Commonwealth Workplace Gender Equality Act.
The citation holders are companies who then choose to go through an additional evaluation process, passing a range of evidence-based criteria under seven focus areas.
These criteria cover leadership, strategy and accountability, developing a gender-balanced workforce, gender pay equity, support for caring, mainstreaming flexible working, preventing gender-based harassment, discrimination and bullying and driving change beyond an employer's workplace.
The assessment process examines the employees' lived experience, along with the CEO's commitment to driving and influencing equality outcomes not only within their businesses, but in their industries too.