SYSTEM OPTIMISATION IS KEY TO COMPRESSED AIR EFFICIENCY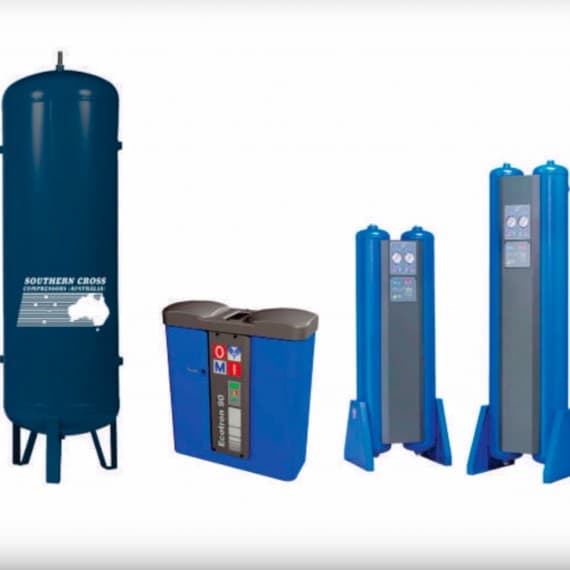 Although choosing the right air compressor for any application is critical, using the correct ancillary equipment is also vital in optimising the quality and efficiency of the whole compressed air system.
Apart from its range of energy-saving compressors, Southern Cross Compressors stocks, supplies, installs and maintains the latest in compressed air ancillary products and parts to suit most compressed air systems. These include air receivers, refrigerated dryers, filters, coolers, oil/water separators, auto drains and more.
Southern Cross can conduct a complete survey of any existing compressed air system to detect leaks and any inefficiencies that require fixing to gain maximum performance and energy cost savings from every installation.
Southern Cross Compressors
1300 098 901
www.southerncrossaircompressors.com.au