SYNTHETIC LUBRICANTS KEEP COMPRESSORS CLEAN AND EFFICIENT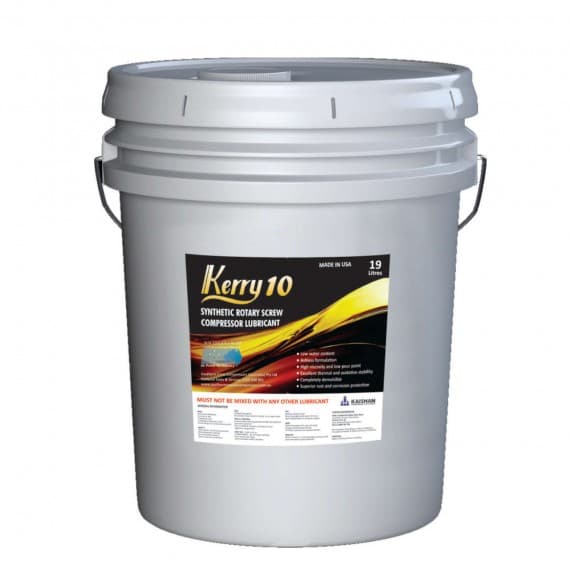 The old saying "oils ain't oils" could never be truer than when referring to oil used in oil-injected rotary screw compressors. These lubricants are expected to work in some of the most arduous, hot and dusty conditions over extremely long service hours.
Injected into the compression process, the lubricant performs three key functions: it lubricates the air-end bearings; it seals the clearances between the rotors and the housing; and, most importantly, it removes the heat of compression. Operating at elevated temperatures in a highly oxygenated environment is the biggest challenge for any lubricant.
The lubricant must be able to operate over a wide temperature range, produce no solids or varnish and to have the lowest possible vapour phase carryover so that the air discharged into the plant is as clean as possible. It also must be able to maintain an adequate viscosity over the life of the lubricant to protect the bearings
Using an incorrect lubricant or mixing different types of lubricants can have catastrophic consequences. Varnish build-up can block coolers, and this can cause the compressor to overheat or fail.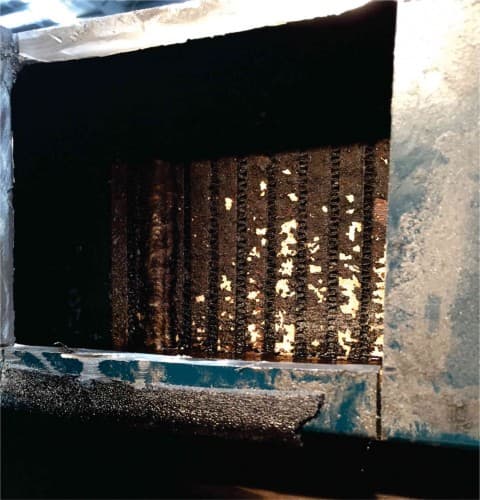 This cooler became badly varnished after only 10,000 hours operation. It turned out that the customer was adding and mixing different types of lubricants between services.
Southern Cross Compressors Australia has recently released a new synthetic lubricant called Kerry 10, which is specifically formulated for use in oil-lubricated rotary screw compressors where high compressor performance and reliability are critical to maintaining production integrity.
One of the most advanced formulated polyalphaolefin (PAO) compressor lubricants available, Kerry 10 provides protection to rotary screw air-end bearings while at the same time ensuring the compressor oil circuit remains clean and free from varnish and other hazardous build-ups.
According to Shane O'Brien, National Service Manager at Southern Cross: "Naturally, we use Kerry 10 in all our customers' rotary screw compressors because we know the benefits in minimising maintenance issues."
"Kerry 10 has extremely low vapour phase characteristics, meaning minimal lubricant top up between services and very low oil vapour carryover. It is a lubricant that will maintain a stable viscosity over a wide temperature range protecting air-end bearings."
"Under most operating conditions, oil change intervals can be extended to as much as 10,000 hours, creating real service cost savings for any business."
Southern Cross Compressors
1300 098 901
www.southerncrossaircompressors.com.au