SYNCHRONOUS MOTOR CLAIMS EFFICIENCY WORLD RECORD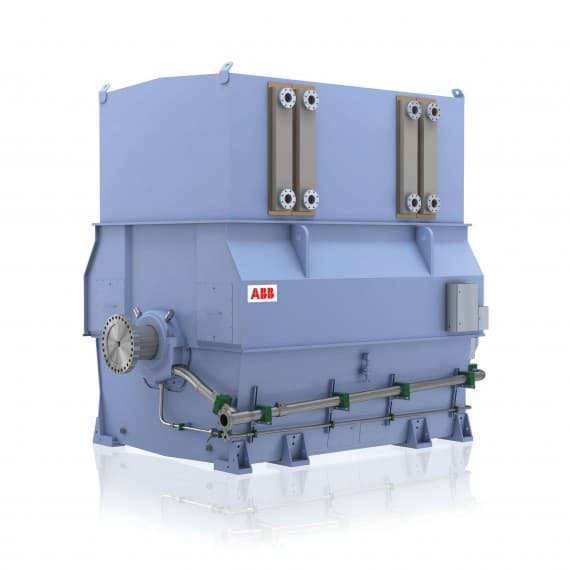 ABB is claiming a world record in motor efficiency, following tests conducted on a 44MW 6-pole synchronous motor shortly before delivery.
The giant motor, measuring 5 x 4 x 4m, was ordered by a customer as one of multiple units to drive compressors at an air separation plant that produces industrial gases. And while the contract stipulated an efficiency of 98.8%, the tests showed that the ABB synchronous motor beat this figure by 0.25% - an efficiency improvement that could save approximately $500,000 in electrical energy costs over the course of a 20-year lifetime for each motor.
According to ABB, the world record efficiency was reached by optimising the motor's electrical and mechanical features, based on the company's application knowledge and more than 100 years of experience in manufacturing electric motors. And while the average efficiency for this type of synchronous motor is between 98.2 and 98.8%, the 0.25% efficiency improvement equates to 1000MWh energy per year in continuous use.
ABB Australia
1800 222 435
www.abbaustralia.com.au