SYNCHRONISED AUTOMATION TO ACHIEVE EFFICIENCY BENEFITS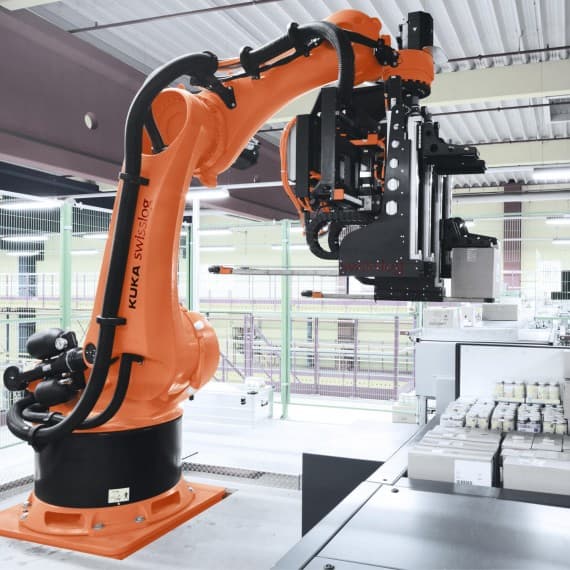 Robotics and logistics automation specialist Swisslog is moving on from its "islands of automation" approach to further embrace Industry 4.0 concepts with synchronised automation systems.
Swisslog Senior Consultant Martin Kohl has more than 18 years' experience in global logistics automation. He says: "The concept of islands of automation means users can have several automated processes working in isolation, which can be linked up with automatic guided vehicles (AGVs), with end-to-end integration."
"Swisslog takes this one step further with its synchronised automation systems. The technologies are still separate, meaning that a problem with one machine won't affect the whole system, but the major difference is that each island can talk to each other and work together to achieve efficiency benefits," he says.
Swisslog is currently working on a logistics automation project in Sydney for bio-pharmaceutical company AstraZeneca with leading robotics integrator Andrew Donald Design Engineering (ADDE).
The project involves ADDE's robotic palletising, shrouding, wrapping and labelling technologies, linked with Swisslog's platform AGVs on two levels to manage all pallet logistics.
Crucially, there are no major single points of failure in the system, and a manual cell is available for redundancy if any process goes down temporarily.
"This is a great example of utilising synchronised automation, advanced robotics and platform AGVs to deliver benefits in efficiency, flexibility and redundancy," says Kohl.
Swisslog Australia
02 9869 5900
www.swisslog.com