SYNC GRIP PULLERS SIMPLIFY SINGLE-HANDED MAINTENANCE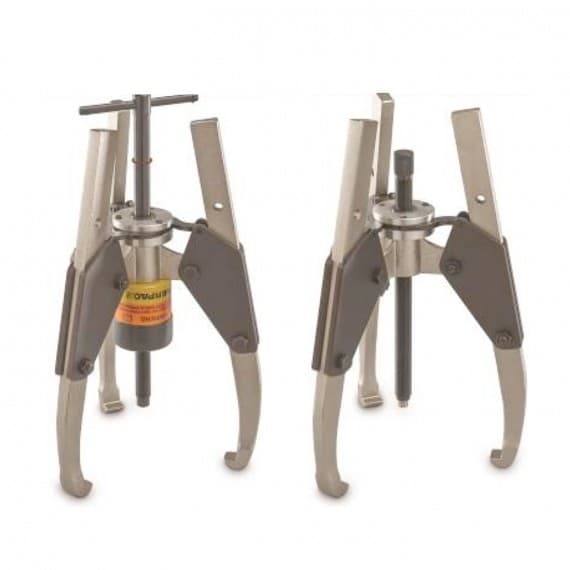 Enerpac has a new range of Sync Grip Pullers for easy, safe and speedy removal of bearings, bushings, gears, sleeves, wheels, flywheels, sprockets and other shaft-mounted items. And they enable one person to accomplish tasks that have previously required two.
The new SG-Series Sync Grip Pullers are available in mechanical and hydraulic configurations up to 45 tonnes capacity feature synchronised movement of their locking jaws for simultaneous engagement and optimised safety.
Applications include maintenance of fixed and mobile machinery and plant as well as heavy vehicles and rolling stock in industries such as the automotive, construction, civil, mechanical, production and process engineering, manufacturing and metal working, mining and energy, oil and gas, materials handling, primary production, road, rail and tracked vehicle transport, water and waste water industries.
For loads up to 20 tonnes, the SGM-Series mechanical pullers provide an economical and efficient option, with all the same rugged high-strength features as the hydraulic option. For more complex tasks, up to 45 tonnes, the MPS-Series hydraulic pullers offer hydraulically applied pulling force through a detachable hydraulic cylinder, to increase pulling capacity and reduce operator fatigue.
When one jaw is closed around the bearing surface, the others automatically close at the same time, making the puller easier and safer to operate. The synchronous feature of the SGM and SGH Series pullers makes positioning the puller simple.
Enerpac Australia
02 8717 7200
www.enerpac.com