SYDNEY STUDENT ROCKETEERS' SKY-HIGH SUCCESS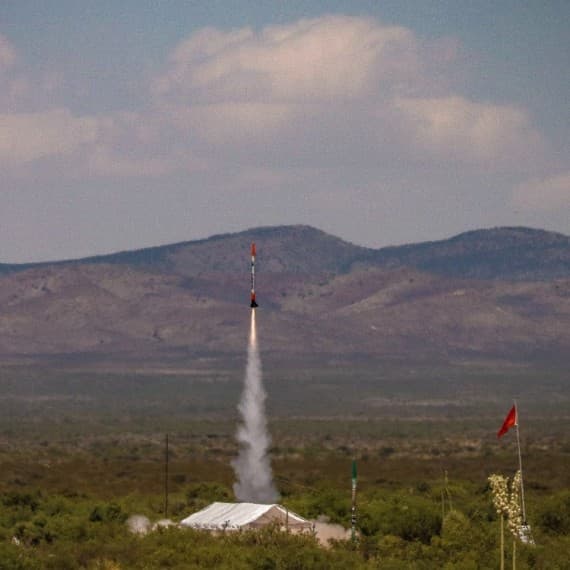 A team of student rocketeers from the University of Sydney has become the first Australian team to win a prize at the annual Spaceport America Cup intercollegiate rocketry competition in Las Cruces, New Mexico.
Competing against 51 student teams from around the globe, the University of Sydney team and its Silvereye rocket won first place in the 10,000 feet commercial off-the-shelf category.
"Winning the 10,000 feet commercial off-the-shelf category at Spaceport America Cup 2019 is the culmination of more than eight months of hard work," said team president André Franck Bauer.
"Our win represents the biggest achievement for university student rocketry in Australia's history. We are proud to have represented our country well and look forward to collaborating with other universities for next year's competition."
In the competition, the Silvereye was 27 feet shy of the target altitude of 10,000 feet (around 3km). The team also received an honourable mention for sportsmanship, using their expertise to assist other teams launch and recover their rockets.
The Silvereye was custom-designed and manufactured using a carbon-fibre airframe. It uses a solid propellant to achieve speeds approaching Mach 1. In 2020, the team hopes to compete again while also paving the way for other Australian universities to join them.