SYDNEY SHOW TO HOST HIGH-END AUSSIE HI-FI MANUFACTURERS
03-07-2017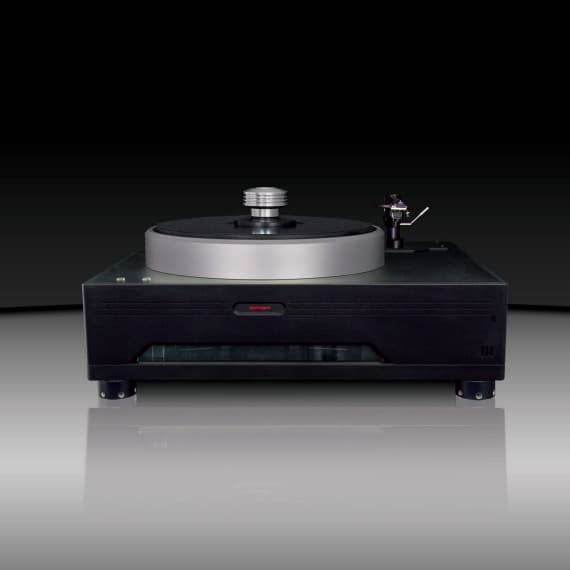 The Dohmann Helix 2 turntable
A number of leading-edge Australian manufacturers will be showcasing their wares in Sydney at this month's Australian Hi-Fi & AV Show from 28th to 30th July. The show is an unusual one, in that dozens of hotel rooms at the InterContinental at Circular Quay will be stripped bare and set up to emulate a family lounge room or home theatre.
Visitors to the show will be able to get hands-on experience on all types of audio gear, including speakers, turntables, headphones, music streamers and computer systems covering more than 150 different brands.
These will include: Australia's largest and most successful speaker manufacturer, Krix loudspeakers from South Australia; high-end hi-fi electronics from Victoria-based Redgum Audio; high quality speakers from NSW-based Legend Acoustics; high-end hi-fi speakers from Melbourne-based Osborn Loudspeakers; and the Dohmann Helix 2 turntable, designed by Mark Döhmann in Victoria and priced at more than $80,000.
Roy Bird, CEO of the Chester Group, the show's organiser, reckons the top three things that music and AV lovers want to know is: how to stream quality audio and video; the real difference between analogue and digital sound; and how beneficial or not hi-fi cables are.
"We know that visitors to the show care about the quality of sound reproduction and they want the best they can afford. That's why it's important for exhibitors to have the best acoustics possible in each room," he said.
"All exhibitors ensure experts are on hand to address any questions and numerous seminar sessions help visitors learn: for example, how-to set up a sound system, stream music around the home, turn a computer into a high-end audio source, and control everything from a smartphone and tablet."
Various competitions will be running at the show, with prizes such as: 10 portable Bluetooth speaker units; a $4000 amplifier; a portable audio player worth $1500; $600 headphones; and many other generous prizes.
Chester Group
www.chestergroup.org/australianhifiavshow/2017