SWITCH SUITS HIGH-BANDWIDTH INDUSTRIAL APPLICATIONS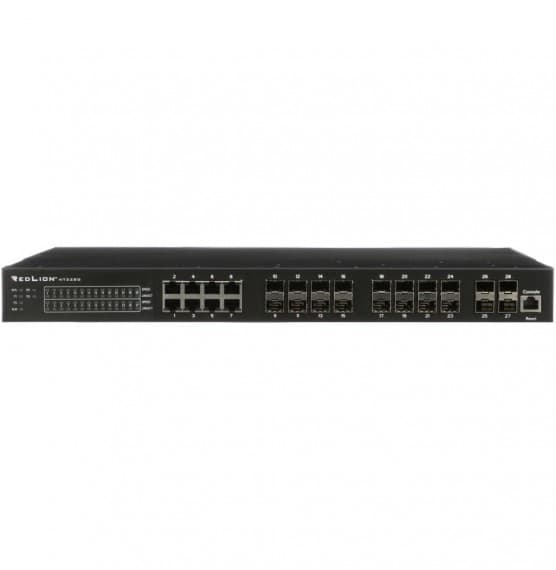 Available now from Control Logic, the NT328G Layer 3 Ethernet switch provides 28 high-speed ports (24 at 1Gbit/s, four 10Gbit/s) and reliable wire-speed switching performance for bandwidth-intensive industrial applications from the network edge to the core.
The Red Lion NT328G Layer 3 industrial Ethernet models feature a flexible mix of copper and fibre ports, allowing a variety of connection options, with Layer 3 routing that provides the ability to route across virtual LANs or subnets.
The industrial-grade unit incorporates network redundancy, advanced, integrated security, policy-based traffic control and easy-to-use configuration and management routines that cut operating costs while providing continuous monitoring of network activity.
Its slimline rugged IP30 rack-mount metal housing is constructed for long-life use in harsh industrial environments, with a wide operating temperature range and the ability to withstand hazardous locations.
Typical applications that will benefit from this performance and reliability include oil and gas, water and wastewater, energy, transportation, and video and security sectors, as well as other bandwidth-intensive industrial applications.
Control Logic
1800 557 705
www.controllogic.com.au