SWINBURNE'S AT IT AGAIN
17-08-2017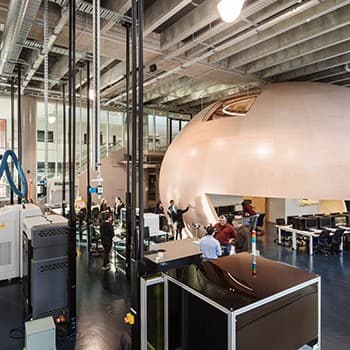 The University of Swinburne has made headlines before, largely due to its focus on innovation and manufacturing. 
Having previously garnered attention for research projects, innovative technology development, and robotics competitions, the University has now secured access to a multi-million-dollar cache of technology from Siemens Australia. 
The offer is the largest ever extended in Australia. It consists of software made to help students and researchers design prototypes and products in a virtual environment, allowing for a cycle of virtual prototyping. 
Siemens' software will be put to use in what Swinburne calls their "Factory of the Future", a hub for cutting edge and experimental digital manufacturing technology.
The factory is "the most mature platform for developing industry 4.0 development technologies" says Professor Aleksandar Subic, Swinburne's deputy vice-chancellor of research and development.
"The Factory of the Future is a co-creation space that involves digital manufacturing and advanced virtual reality environments ... where we can digitalise the entire manufacturing process".
The term "industry 4.0" refers to the rise of smart factories where cyber-physical systems control most of the processes without the need for human involvement. With the internet of things (IoT) allowing these systems to co-operate with each other and with humans, the role of people will become less physical.
One of the core pillars of industry 4.0, Professor Subic says, is the idea of a "digital twin", a perfect virtual representation of the physical world that allows products to be designed, rapidly prototyped and tested without ever having to be created physically.