SWIFTY COMPACT CNC PLASMA CUTTING TABLE
19-10-2017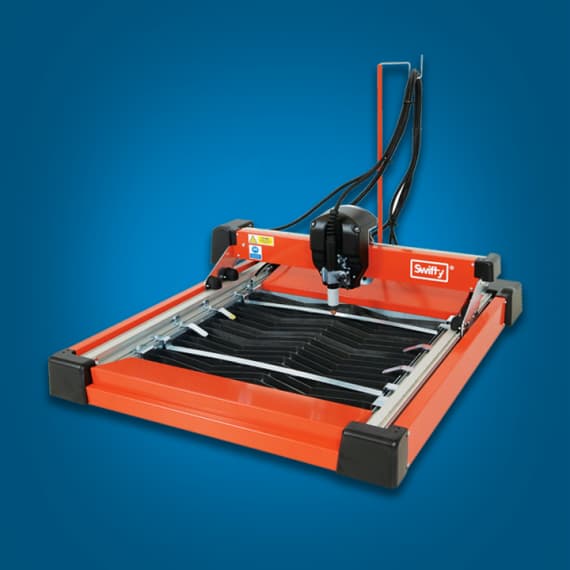 The Swifty is a compact 610 x 610mm CNC plasma cutting table that's made in the UK and available throughout Australia from Hare and Forbes.
Able to cut material up to 8mm thick, the Swifty is great value for smaller workshops, and it's portable – it just needs a 240V supply, an air compressor and a laptop to work anywhere.
The plasma source is the highly regarded Unimig Razorcut 45 that provides effortless cutting of all electrically conductive materials from steel to brass.
The inverter-based plasma cutting machine is produced using the latest in IGBT technology, making it energy efficient and tolerant of power supply variations.
It comes with multi-position torch height control, and the table has an in-built water tray for safe and efficient control of sparks and fumes.
There's also a magnetic breakaway on the cutting head that removes the danger of damage to the torch and improves operator safety.
Hare & Forbes
(02) 9890 9111
www.machineryhouse.com.au