SWIFT WAY TO SAVE TIME AND MONEY WITH METAL COMPONENT PROTOTYPING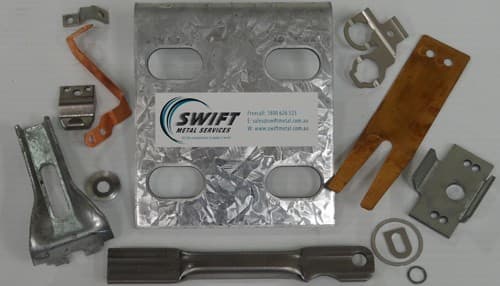 In today's dynamic and competitive environment, the time taken to launch product to the market is essential to ensure success.
Prototyping a component or aspect of a part can help you test or debug your product at the planning or development stage in your project.
Swift Metal Services' flexible and low volume prototyping platforms can meet your development schedule and help save money.
Swift Prototyping services include:
·       Functional parts to be evaluated and tested are formed using low volume platform dies and manual pressing machinery.
·       Most capabilities including tool development are performed in-house to ensure fast prototype development.
·       Low volume prototyping dies ensure the best production quality parts until the design is finalized.
Once your component designs are finalized, our state-of-the art tool room and skilled toolmakers manufacture your tool to provide optimum material usage and machine run times.
Already have press tools? Ready for production?
With Swift Metal Services guaranteed on-time delivery and comprehensive in-house metal pressing and stamping capabilities, you can expect top quality and professional commitment.
Swift Metal Services
Ph: 1800 626 525